Member Spotlight: Sumter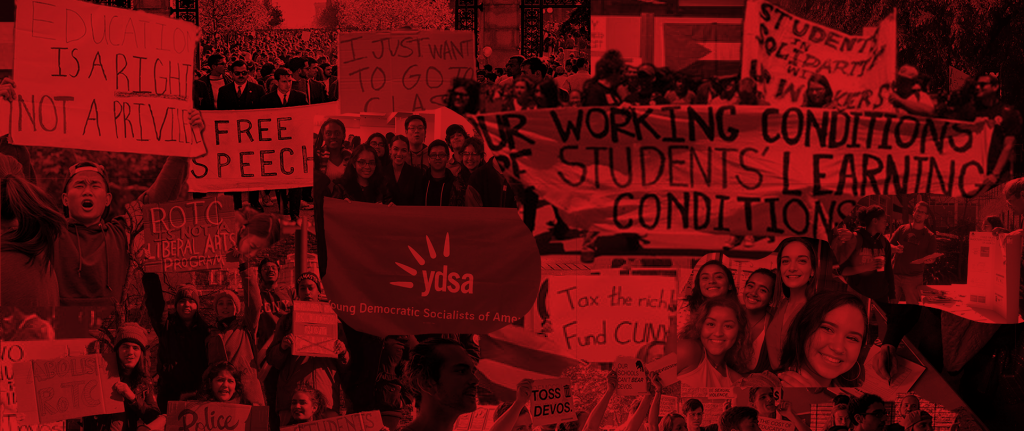 We often say DSA is a "big tent". It's true that we all come from different backgrounds, but every one of our unique experiences has brought us to the same conclusion: A better world is possible, and it is ours to build. The following is the eighth in a series of stories told by our members about the events and experiences that led them to the Left.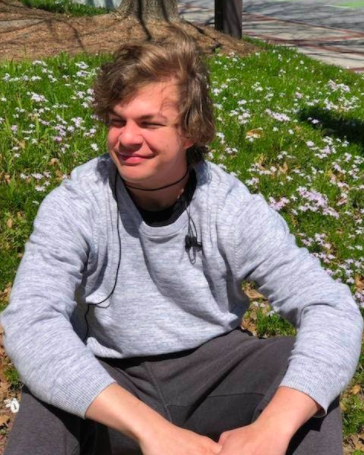 When my parents divorced in 2009, my mother had never worked a day in her life.
Up until that point, we had lived a comfortable life in Sandy Springs, Georgia. I was a typical suburban white boy, enjoying the privileges of a financier father who provided for our family. All that changed after the divorce. My mom moved all four of us kids and herself to Augusta, Georgia, to be closer to her family. Without a wealth-generating career to return to, my mother had no choice but to rely on her father – my grandfather – for support. She did what she could to shelter myself and my siblings from this abrupt change in our circumstances. She accepted help from her family to go back to school, study hard and then find a full-time job. While my mother was at school or work, my older sister stood in as our primary caretaker. For all the ways my mother and the rest of my family did their best to protect us from the impact of these disruptions, as I got older, I began to see how these changes had a longitudinal effect. Even when your material conditions improve, the stress doesn't go away, because you know how quickly the rug can be pulled from underneath you.
There's also the curious conditions of suburban life to contend with. Even if you reach the levels of prosperity many Americans strive for, what do you have beyond the comfort of your wealth? Once that is taken from you, the failings of the system become clear. Without a personal network, without the help of her immediate family, my mother and us kids would have been left without any safety net or community support. My father, on the other hand, has enjoyed all the comforts of material wealth, and has ruined his life with money. Money dismantled his family and alienated his children. A lack of money put my mother and my siblings in a precarious position. An abundance of money dehumanized my father.
Of course, I didn't realize all that at the time. My grandfather – a pivotal figure in my life who taught me the value of critical thinking, a man I'm still very close with – is a classically conservative libertarian. I remember in middle school, I used to wield the world "democrat" as an insult. I remember an English class assignment – being tasked to imagine a utopia – and I wrote of a world where the scientists and technocrats ruled as Chiefs of Everything. I was not a socialist yet, but even as my politics and ideals swung wildly between conservative identity politics and a strange technocratic ideal, I was grappling with the surreal and nonsensical nature of American politics.
By my later years of high school, Bernie Sanders had emerged onto the national political scene, and he wasn't just talking about climate change. He spoke of stagnant wages, healthcare as a human right, and the exorbitant cost of housing. It felt like he was talking about me and my family. So, even as my grandfather, the man who taught me to protect our freedom, question those in power, and respect human rights, went on to vote for Trump, I began to see the world in my own way. My political identity became more connected with the historical fight for justice.
Later at Georgia Tech, though I may have been sheltered materially, the immediate consequences of capitalism became even more apparent. Georgia Tech is a well-known hub for military research and neoliberal technocracy. Situated in the middle of one of the Blackest major cities in the US, Georgia Tech's student body is barely even 8% Black. Mental health crises run abound at the Institute, and the administration was one of the most effective in Georgia at shepherding the student body away from political consciousness.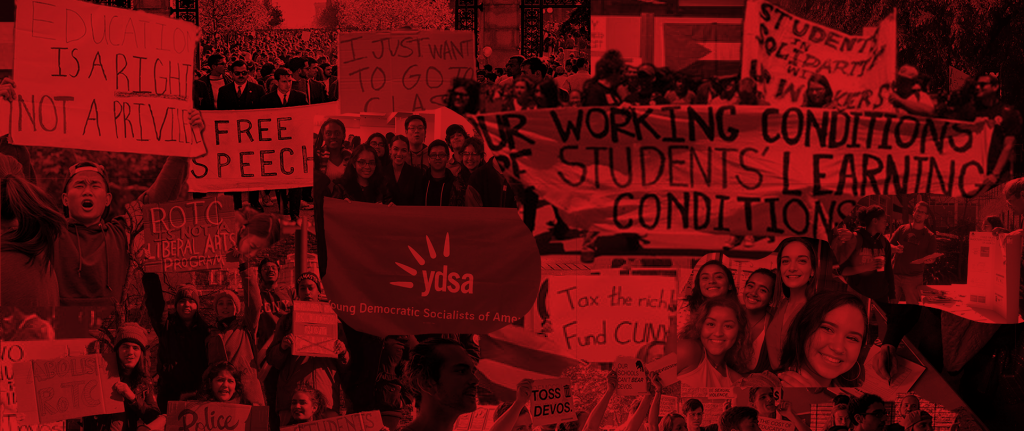 I remember then-chair (now At-Large of MADSA) Nate insisting I attend my first meeting of YDSA (Young Democratic Socialists of America). At first, we were just a bunch of "internet leftists", sitting around and joking about memes, but over time we began challenging the status quo more and more meaningfully. Through tabling, recruiting, running petition drives, and publicly challenging right-wing activists and university administrators, we began to see there was real potential to build a mass base for socialism.
For me, personally, I first recognized my own capacity to be an organizer when Adam, the then-chair of Metro Atlanta DSA, and Maria, the National Director of DSA, attended one of our chapter meetings. They asked: "What does socialism mean to you?" I responded, "It is the extension of democracy into the economic and social spheres."
While my ability to answer gave me confidence, the events that followed gave me courage. Once, during the controversial Georgia gubernatorial campaign between Brian Kemp and Stacey Abrams, we heard Kemp was scheduled to visit our campus. Naturally, my comrades and I set out to ask Mr. Kemp some burning questions. While Kemp himself failed to appear, we found ourselves face-to-face with Senator David Perdue. Nate pulled out his phone to try to ask the senator how he could endorse a candidate who's trying to reject voter registrations on the basis of race, and in a panic, the senator seized Nate's phone.
In the end, we didn't get to confront Brian Kemp, but I realized one crucial thing – we scared David Perdue. A senator was afraid of us! And if we could scare him, it meant we had power.
So I call DSA my political home, since YDSA is where I learned that we all have power, and MADSA is the house I am continuing on to help build. The floors may be rickety and the ceiling sagging, but this is our house, and we're ready to renovate. It's an incredible feeling to live in a house that you've built – which is why I'm looking forward to a year ahead as your Recording Secretary, making this house into the best home for socialism it can be.
Posted in News