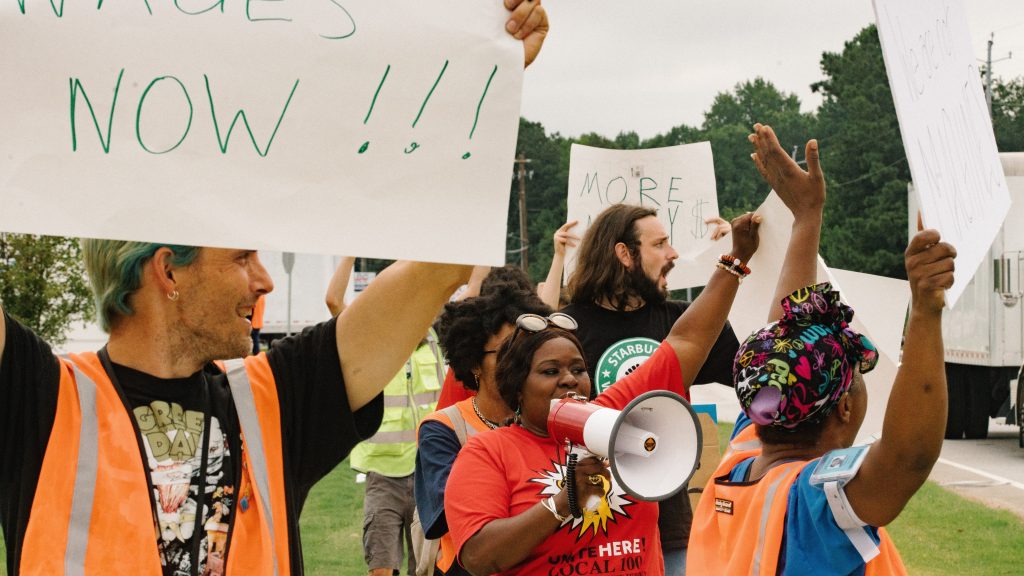 Recent strike waves, union reform movements, and new workplace organizing efforts indicate the rise of a fighting spirit among workers across the country. DSA members support the labor movement by organizing new unions in their workplaces, taking rank-and-file union jobs, building reform caucuses that fight for democracy in their unions, and supporting striking workers. As socialists, we believe that organizing as part of the multiracial working class is essential to building a better, more democratic economy and society for all working people.
We've joined Starbucks, Amazon, and other workers in solidarity at the picket line, raised funds, and flyered to build for community support as part of the fight to win better wages, hours and dignity on the job for all workers. Get involved in our labor work by joining DSA and attending one of our many upcoming events!
In the coming months, we'll be mobilizing to support rank-and-file UPS Teamsters as they prepare for one the largest potential strikes the country has seen in decades! Sign the #StrikeReady pledge and commit to join UPS workers on the picket line here.
Support organizing workers:
Interested in organizing your workplace?
Want to get involved in DSA Labor?