We Speak Out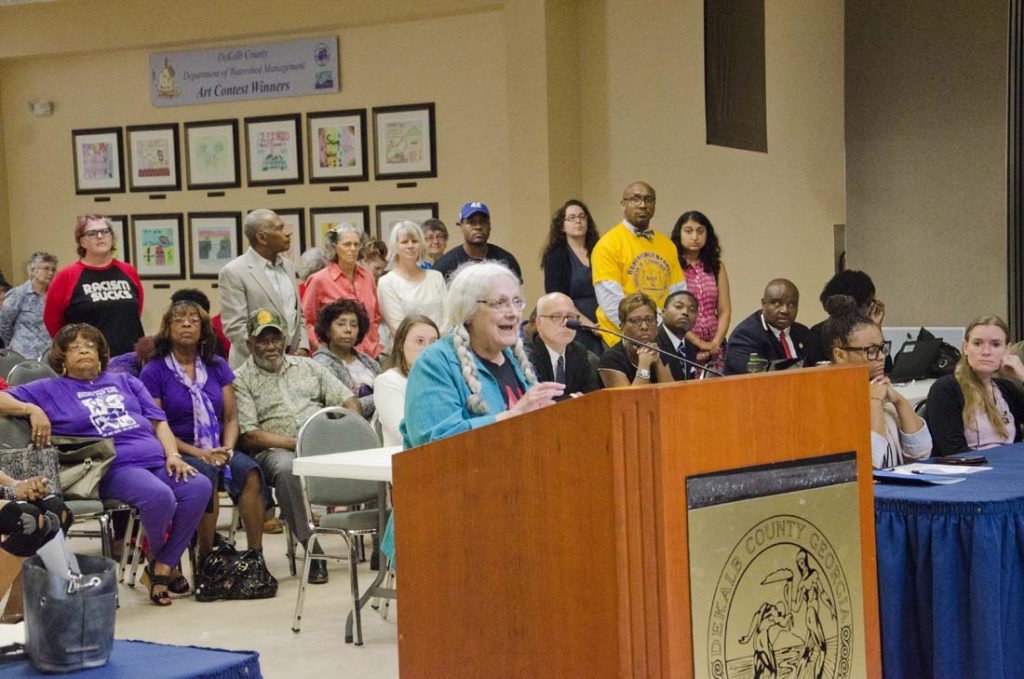 Lorraine Fontana urged the DeKalb County Commission at their 9/26 meeting to remove the monument to the white supremacist Confederacy from the Decatur Courthouse Square. Judy Conder of Artemis Productions sent this video of the event https://youtu.be/cQllFj9bQ9M and a report:
"Young (compared to me), smart, well informed activists from Hate Free Decatur, NAACP Beacon Hill, Dekalb NAACP, and ATL NAACP (many of whom are attorneys and historians) are working their way through the hierarchy of clueless local Georgia politicians in an effort to remove the Confederate monument from the Decatur square. Since the city of Decatur has the highest concentration of attorneys in the state of GA, this coalition has been able to organize a group of pro-bono attorneys who are willing to defend the city and/or county against any litigation. The white supremacy law that prohibits the removal of Confederate monuments has never been tested/litigated. They believe that Dekalb county, the second-most affluent African-American county in the country, is the place to do it.
According to Mawuli Davis, president of the NAACP, Beacon Hill branch: 'The people are prepared to stand up and defend what we believe our right is if the attorney general's office for the state of Georgia seeks to impose their will and say that we do not have the right to self-determination in this city and county to remove this monument to white supremacy."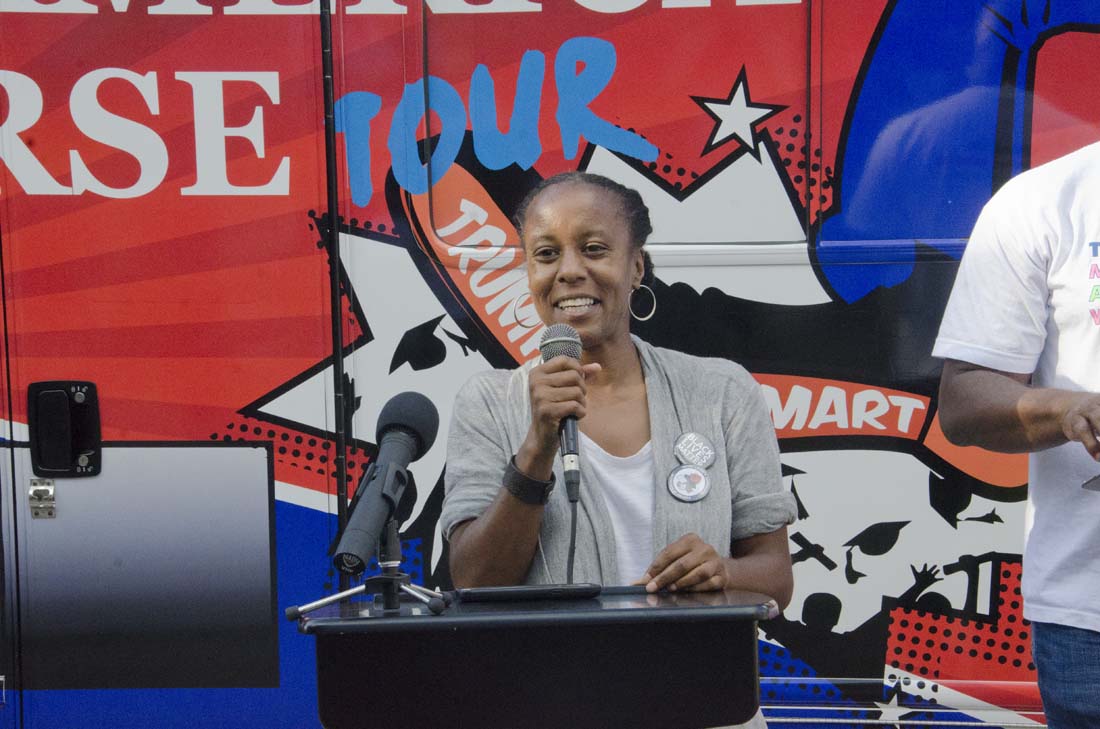 Later that day, Erin Parks (right), one of our new MADSA officers, warned participants at a Change Walmart rally on the Morehouse College campus that every dollar spent at Walmart, whose owners are strong Trump supporters, helps enable people like Education Secretary Betty DeVos to siphon funds away from public education and other necessary programs. Parks is a graduate of Spelman, Morehouse's sister college. The "Trump and Walmart Make America Worse" campaign stop in Atlanta was co-sponsored by Atlanta Jobs With Justice.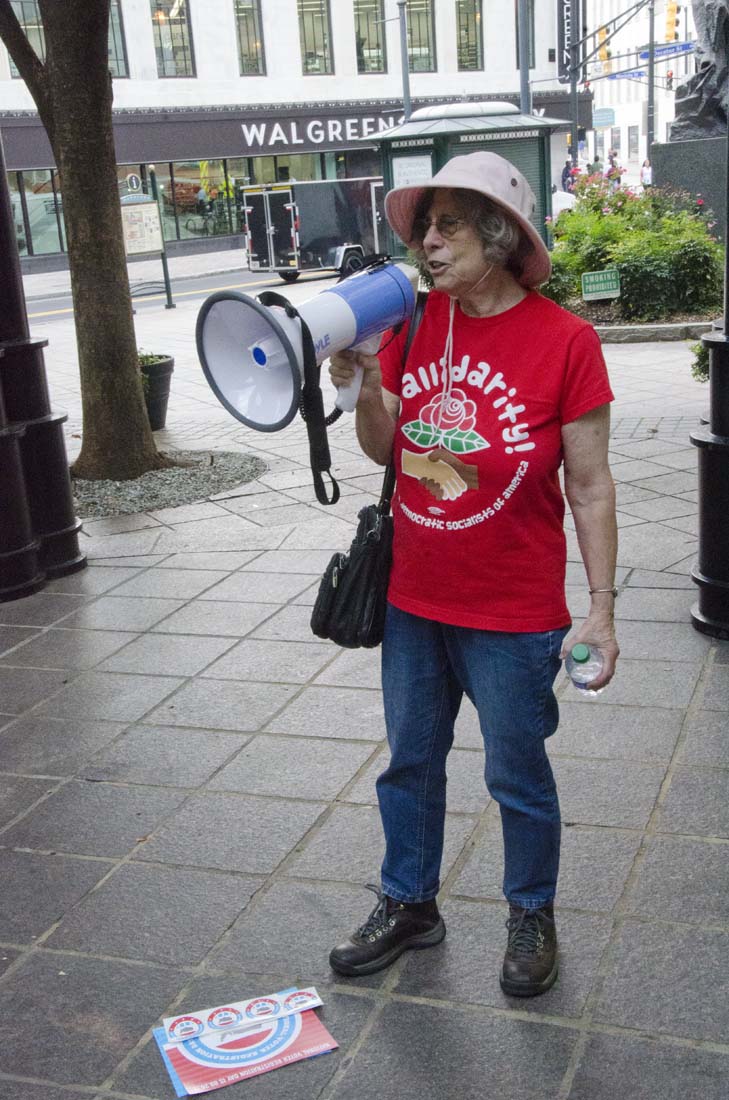 Barbara Joye (left) spoke in Woodruff Park at a Georgia Alliance for Social Justice rally to protect the Affordable Care Act, reminding listeners that even though three Republican votes seem to have killed the right wing's latest attack on ACA, the struggle for universal health care has just begun. ACA (which needs improvement anyway) will continue to be attacked, and we need to work toward Medicare for All.
Photos by Reid Freeman Jenkins
Posted in News