We Rally for Sen. Fort With Bernie, Killer Mike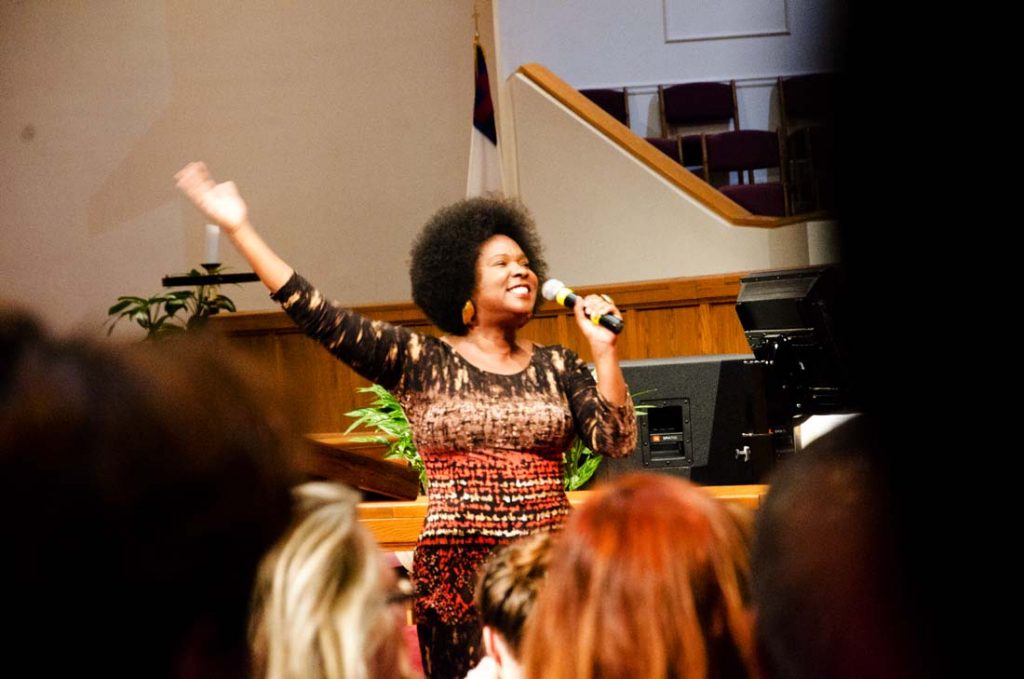 "We need a man we can trust, and we can trust Senator Fort," said Ga. State U. law professor Tanya Washington, who both sang and spoke at a Sept. 30 rally for Atlanta mayoral candidate former State Sen. Vincent Fort, which featured Sen. Bernie Sanders (I-VT, below). Fort was the highest-ranking local politician to endorse Sanders presidential race, and Sanders returned the favor. To add even more star power to the event, the progressive and very popular Atlanta rapper Killer Mike introduced Fort.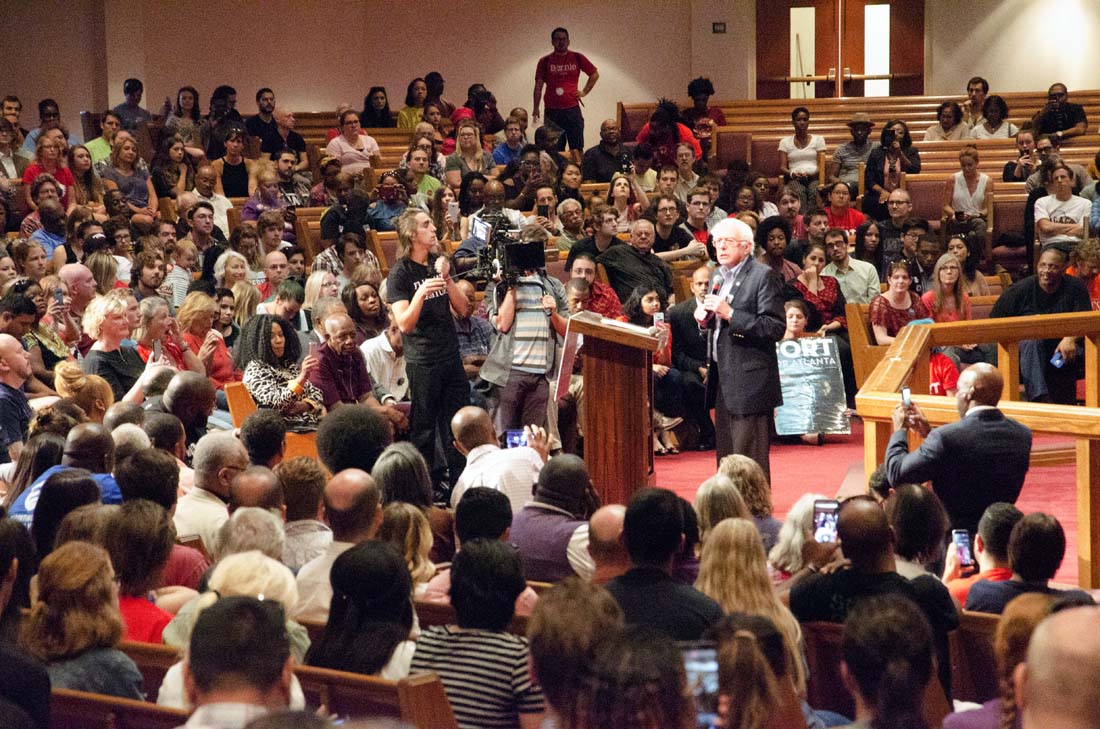 MADSA has endorsed Fort's candidacy, many of the event volunteers were members, and we handed out over 1,000 buttons. (Below: Anat Fintzi and Scott Douglas help sign in rally attendees as a near-capacity crowd of 2,453 filled St. Phillip A.M.E. church in East Lake.) Photos: Reid Freeman Jenkins.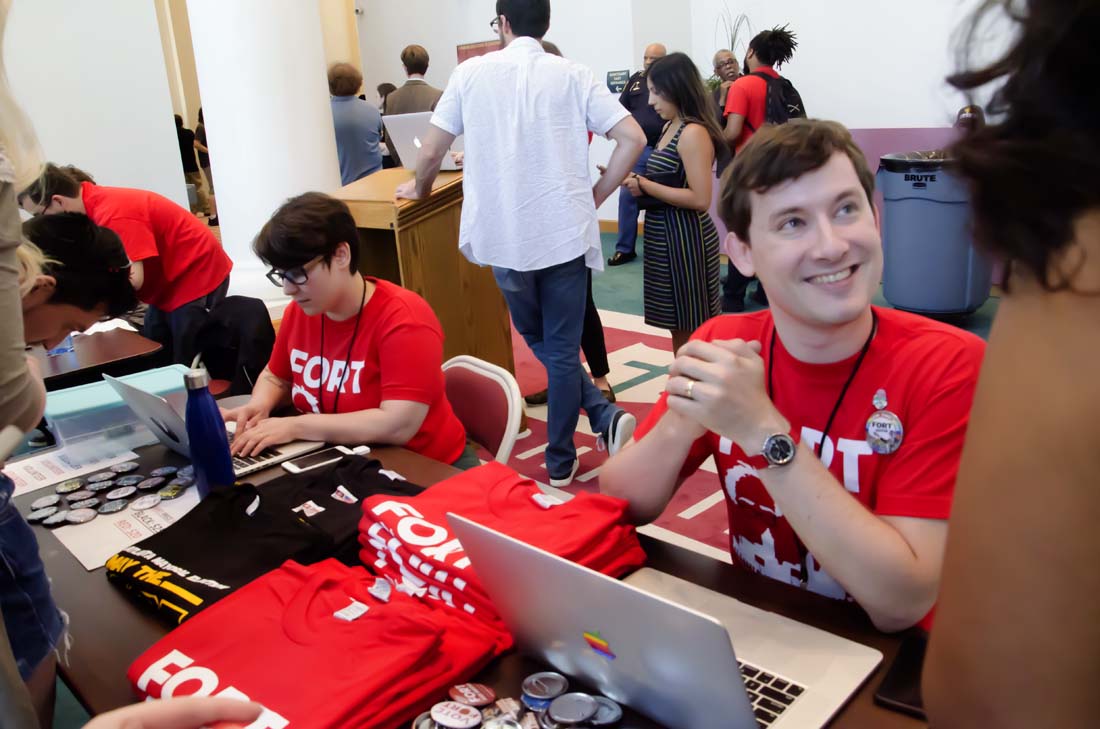 Posted in News