At Pride March With Fort for Mayor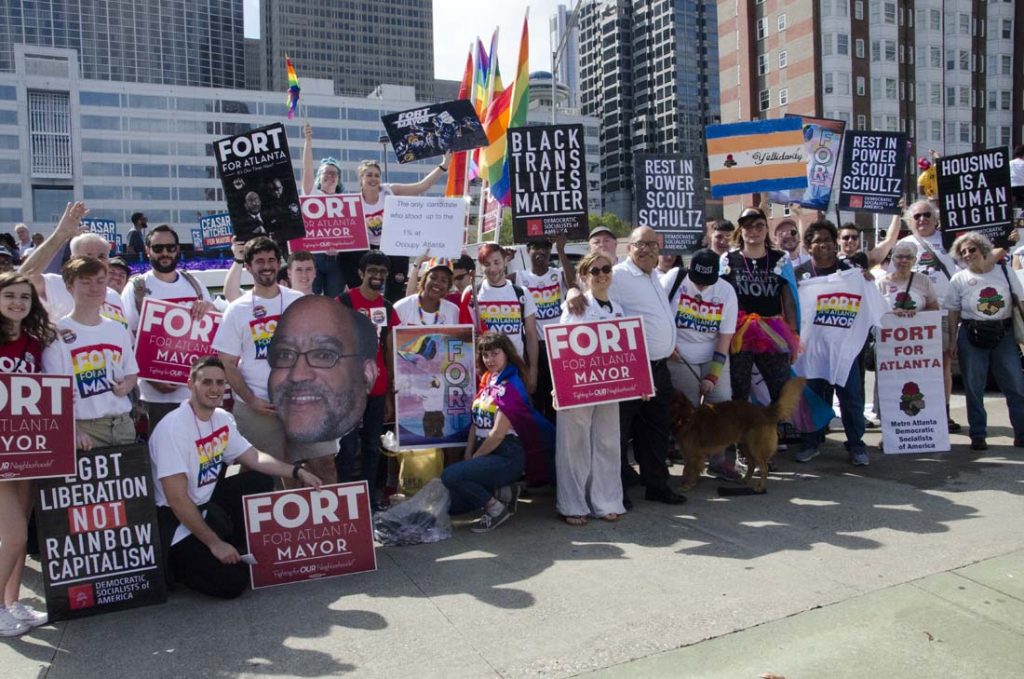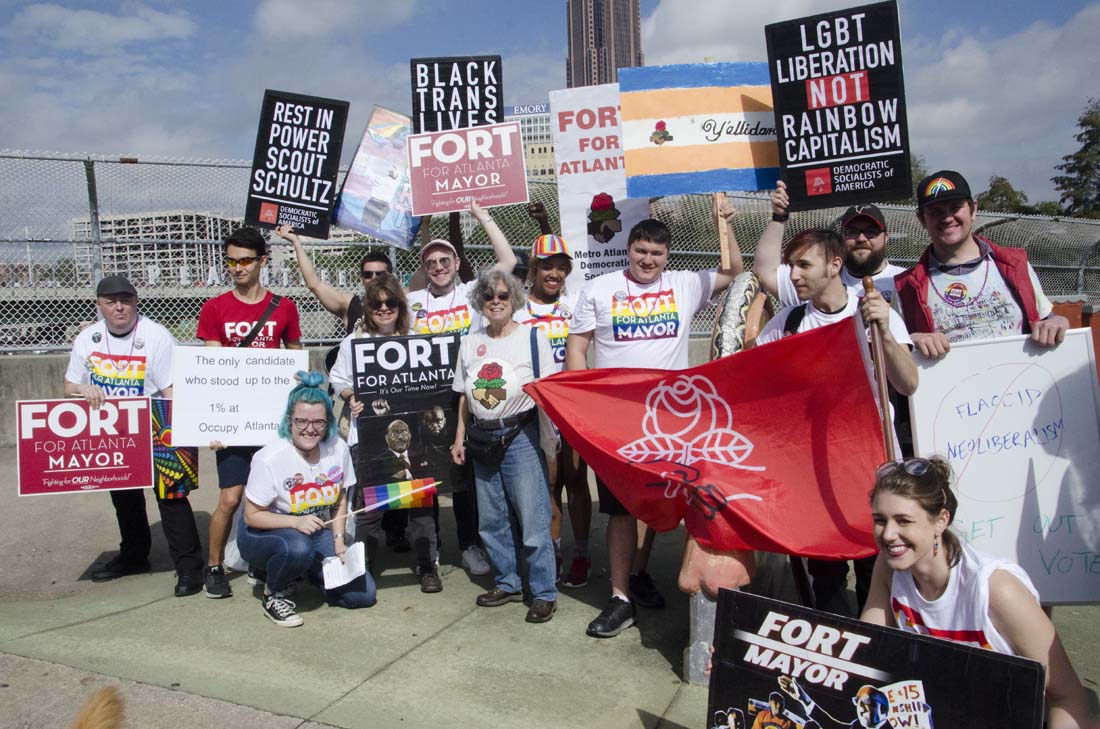 Supporting Sen. Vincent Fort for Mayor, we proudly made up about half of Fort's contingent in the Atlanta Pride parade Oct. 15. Some of our signs displayed issues we share with Sen. Fort, and we flew the red DSA flag.
At the front of the contingent was a group of Ga. Tech students with a banner protesting the arrest of students from Tech and other schools for their actions following a vigil for the murdered Tech student activist Scout Schultz. For background, scroll down to entry for Sept. 17.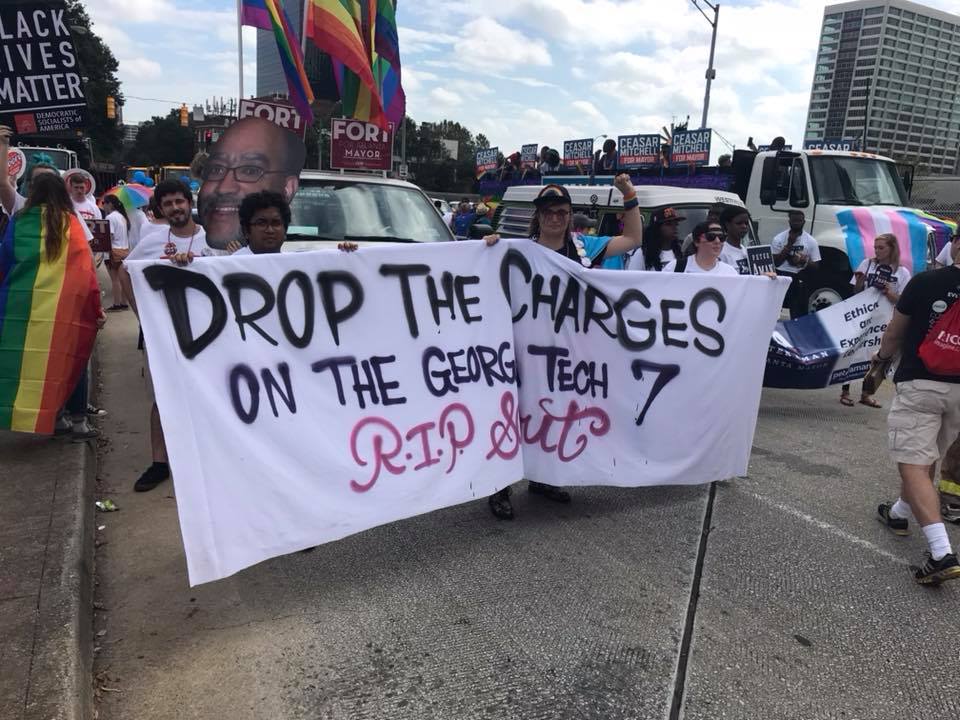 Posted in News