Fundraiser for Homeless a Success, But More Help Needed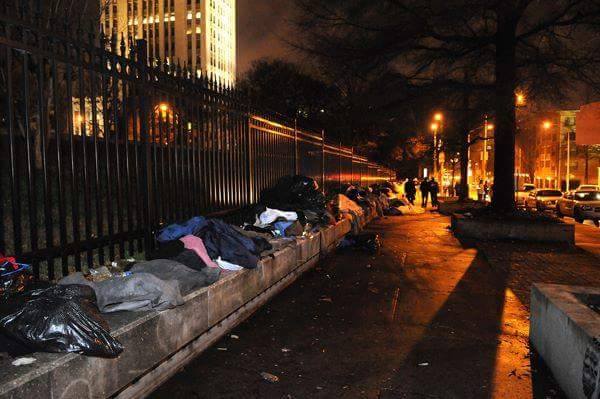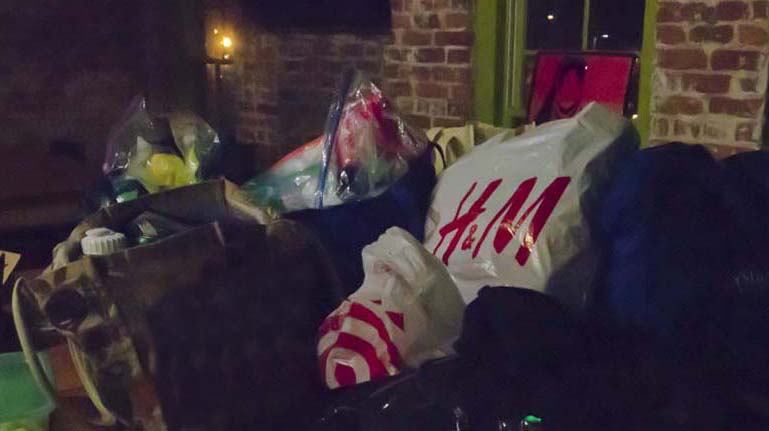 MADSA and Justice for All had about sixty people turn out for our joint Oct. 20 fundraiser at the Georgia Beer Garden, and we collected 15 bags of men's and women's clothing, socks, blankets, hygiene kits and items, one tent and a few coats. We also collected $147 at the event, and the take from the Joystick game bar game machines was $497.75.
We did not receive nearly enough coats and blankets to fill the great need that we are experiencing this year, so Justice for All will be setting up a cash donation site and the Georgia beer garden (420 Edgewood Ave.) and the Joystick game bar (427 Edgewood Ave.) will continue to collect donations of clothes, coats, and blankets through January 30th. – Marshall Rancifer.
"It's great to see our local community stepping up to do what we can for the most vulnerable among us. We look forward to seeing what the drive brings in." – Brandon Ley (co-owner, Joystick Gamebar & Georgia Beer Garden)
Posted in News