Marching for Black Lives at the Dogwood Festival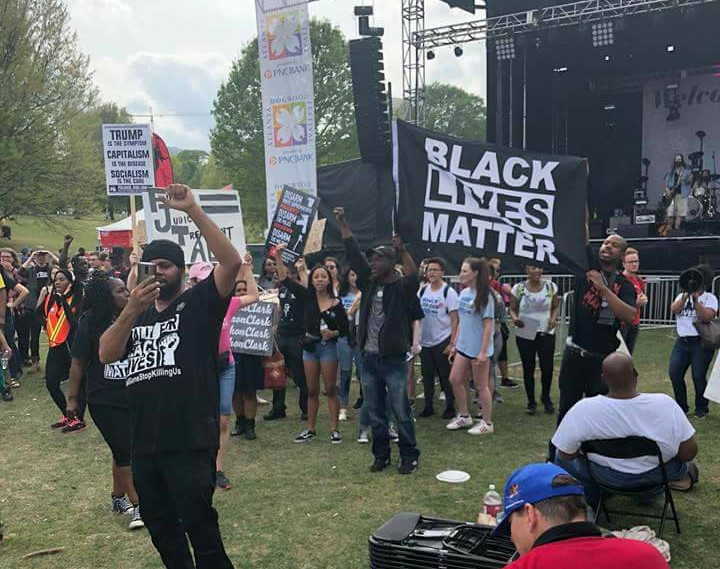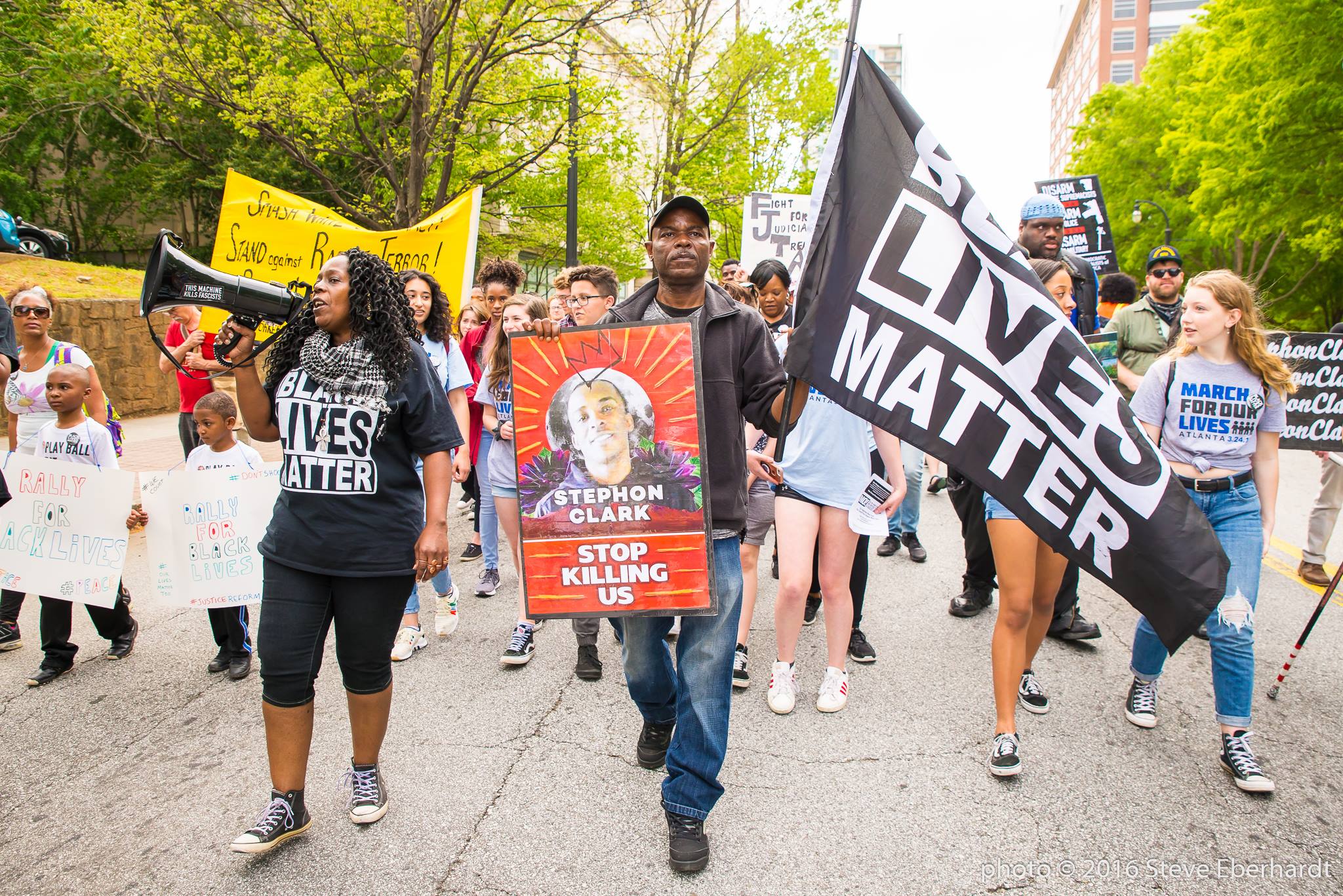 Multiple DSA members joined the Alliance for Black Lives on Saturday as this newly-formed coalition marched through Midtown and through the Piedmont Park Dogwood Festival. An opening rally at Midtown MARTA station referenced the ongoing campaigns for Anthony Hill and other targets of racist violence, as well as economic inequality, demands for fair housing in Atlanta, and the connections between capitalism and racist police brutality. The organizers proposed a diversity of tactics including nonviolent disruption and voting out incumbents. This action was also aimed to build momentum toward next weekend's Rally for Black Lives in Decatur, which will call for justice for Anthony Hill, a young black veteran murdered by police in 2015. The trial of former cop Robert Olsen begins soon, years after a lengthy community organizing and direct action campaign successfully demanding indictment.
A large and unexpected contingent in Saturday's march consisted of young student activists from the March For Our Lives. At the grassroots level, student organizers, equipped with an impressive anti-oppression analysis, have worked to connect their campaign against gun violence with the ongoing campaign against gun violence committed by racist police, a shift in direction much more threatening to the ruling class and institutionalized white supremacy. With the students' help, a relatively small group of only 50-75 activists shut down multiple lanes of 10th Street for roughly an hour without any real threat from cops or motorists. The march eventually entered the Dogwood Festival at Piedmont and briefly crashed a concert.
The marchers saw fists raised and applause from drivers and festival attendees, even those who were inconvenienced, but of course, they also saw some expressions of contempt and rage from affluent white Atlantans unwilling to spare a moment of their leisure time to respect the struggle for black liberation. An onstage band gave an awkward, bewildered response, offering small talk about the weather in response to the calls for justice. Instead, maybe they should have offered their platform to Black Lives Matter organizers Dawn O'Neal and Dre Normando Love?
Posted in News