Weekend of Action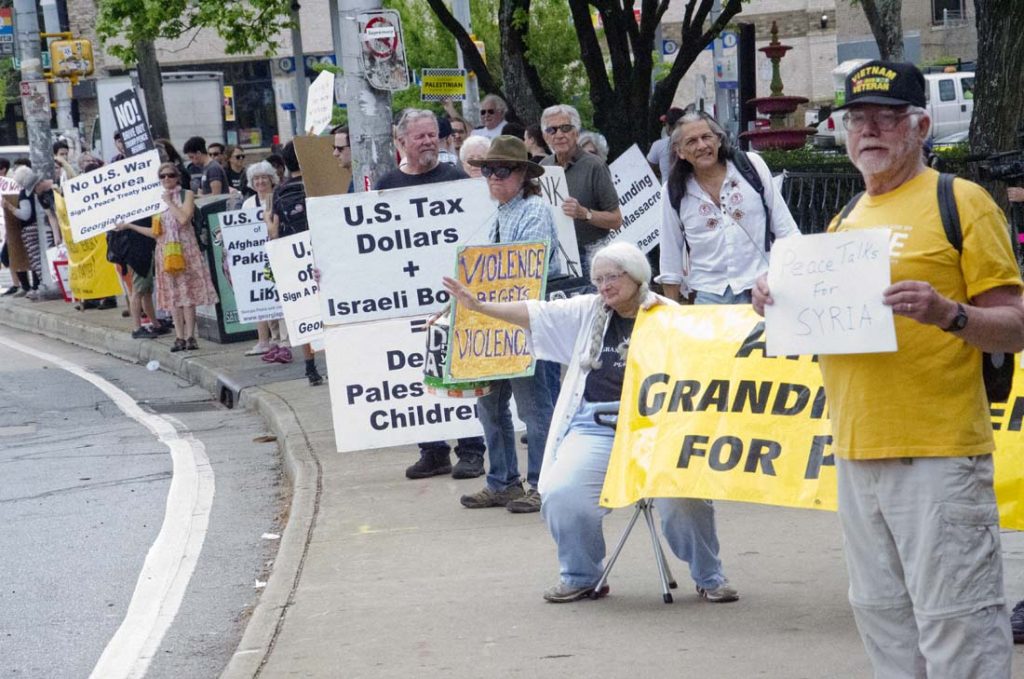 This demo/rally in Little Five Points, sponsored by the Georgia Coalition for Peace and Justice (MADSA is a member) and several other peace and justice groups was held April 13 in cooperation with the Coalition Against Foreign Military Bases as part of a national day of regional actions. Those who came were united in our opposition to all U.S. wars, and the use of our tax dollars to support the U.S. military machine. We want funding for human needs (here and abroad), not endless war. Sixteen MADSA members participated, possibly the largest contingent. Above, Lorraine Fontana holds up the Grandmothers for Peace banner, with Jim Skillman ("U.S. Tax Dollars") and Adrian Bernal (white shirt) close behind. Members Bernal (for School of the America Watch) and Reid Jenkins (for Veterans for Peace) were among the rally speakers (see photo after the flip).- Barbara Joye with thanks to Lorraine.
For more, see this video by Artemis Productions, including an interview with a young University of Alabama YDSA comrade: https://youtu.be/OFlD4fZwwVg
That same afternoon, a Rally for Black Lives took place in Midtown. Member Daniel Hanley sent the report published below.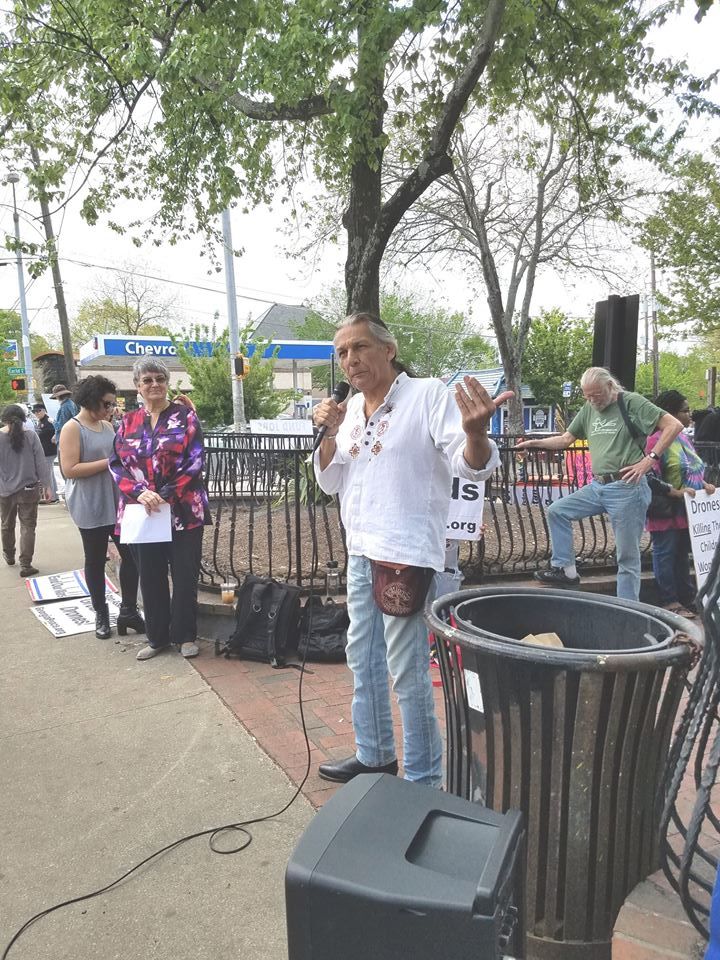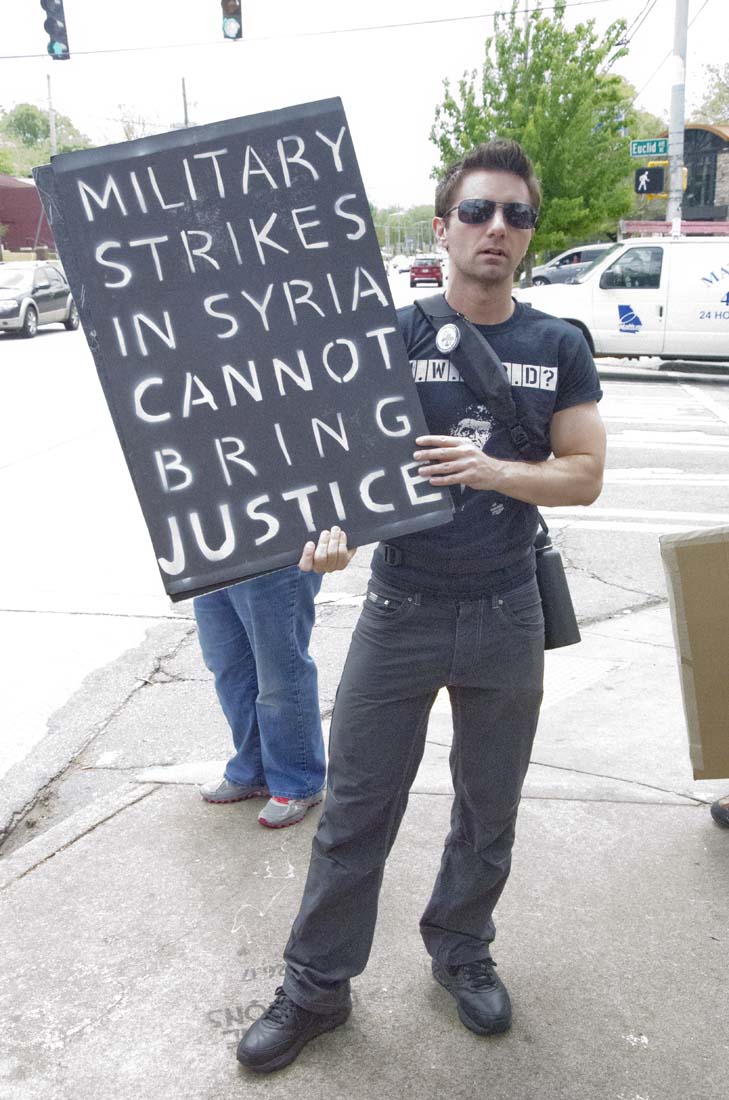 Posted in News