DSA Pushing to Keep Families Together at our Borders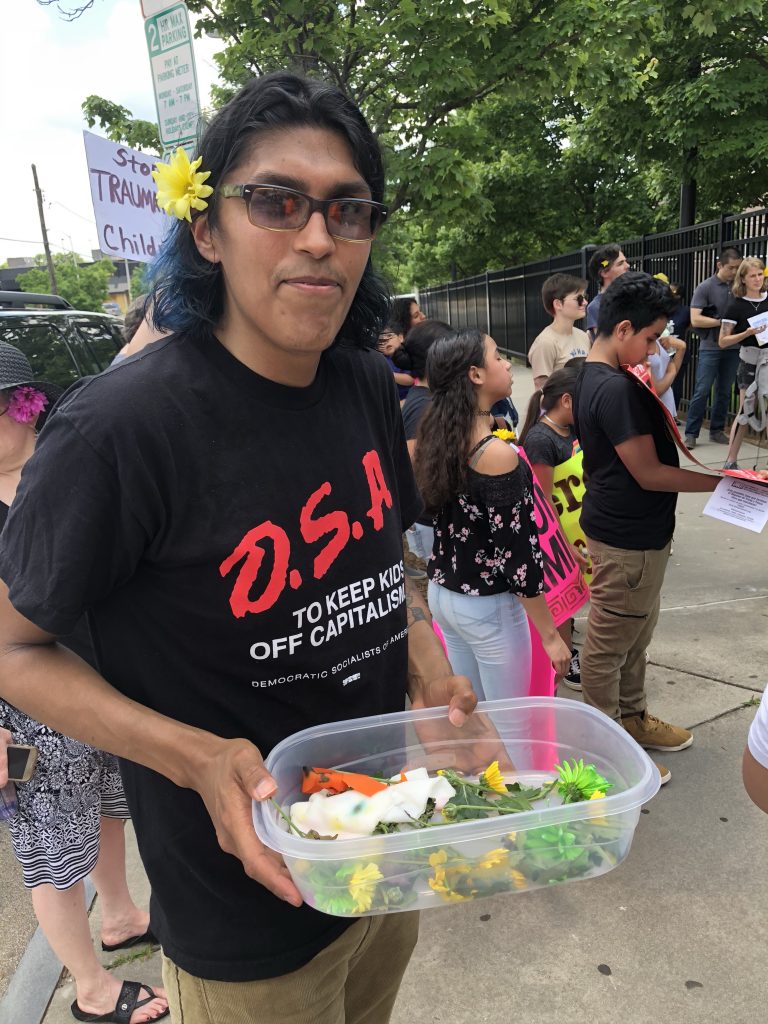 DSA Member Alexander Hernandez started a new Immigrant Rights working group for MADSA and helped coordinate the Families Belong Together Day of Action for Children at the ICE headquarters in Atlanta on June 1st (gallery below). Several groups had representatives present and a crowd of about 100 people got together at noon on a Friday for an early instance of what would become several direct actions across the country. Some DSA members were able to make it out as well and support Alexander in this effort. MADSA supports all efforts to #AbolishICE!
In other news, DSA activists in DC took the action directly to the head of DHS as she ate in a Mexican Restaurant. Daniel Hanley put together this video for maximum impact.
Photos by Speck Kevin Pratt
Posted in News