June 15, 2021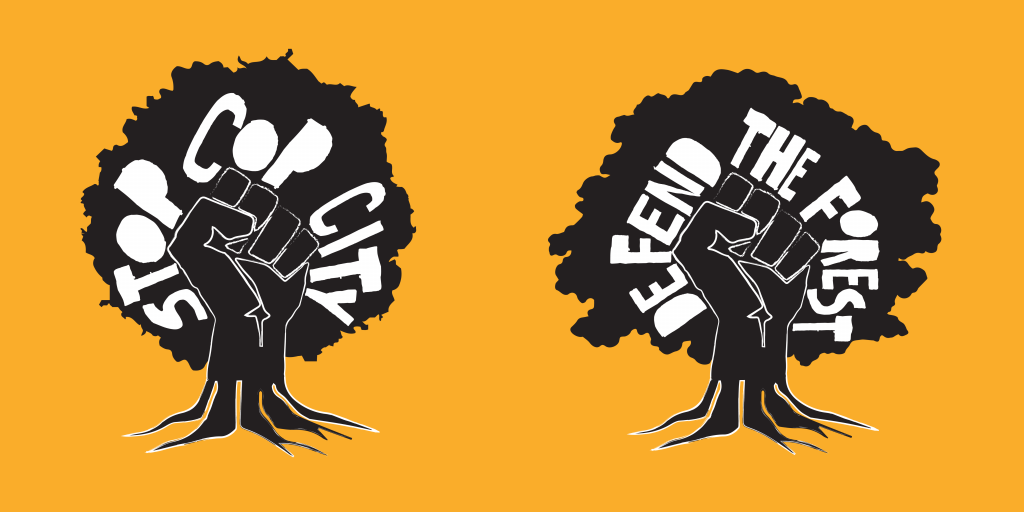 For Immediate Release, Contact:
Defund APD, Refund Communities (DARC) || Atlanta DSA at darcatlanta@gmail.com
Community Movement Builders (CMB)
Community Groups Oppose Proposed Ordinance to Lease City-Owned Land to the Atlanta Police Foundation, Citing Resulting Increases in Militarized Policing, Undemocratic Legislative Process
On June 7th, 12th district city councilmember Joyce Sheperd introduced an ordinance that would lease 381 acres of city-owned land to the Atlanta Police Foundation (APF) for the purposes of constructing an $80.6 million police training facility. As stipulated by the ordinance, APF would pay only $10 per year, for the next 50 years, to lease the property. This plan not only ignores residents' demands to reduce the scope and size of policing in Atlanta, but it also follows an undemocratic process, and underscores Sheperd's commitment to fulfilling the desires of private organizations over the needs of the people. The ordinance will be up for consideration next Wednesday June 16th and the Finance Executive Committee meeting.
In response, a collective of organizations in Atlanta have come together to demand that the remaining City Council finance committee members Jennifer Ide, Howard Shook, J.P. Matzigkeit, Matt Westmoreland, and Andre Dickens vote NO on and speak against this proposed ordinance to be presented on Wednesday June 16th. Our abolitionist coalition maintains that the City of Atlanta must demilitarize, disarm and abolish the Atlanta Police Department (APD), not provide it with additional opportunities to practice targeting, assaulting and killing city residents. After a year of uprisings in response to police violence in which activists, organizers, and everyday residents were brutally teargassed, tased, and shot with rubber bullets by APD officers, it is disgraceful that City Council intends to offer more physical space and resources with which APD can practice brutalizing residents.
This proposed transaction highlights both the racist legacy of policing as an institution and the ties that policing has to corporate America today. Under the current proposal, the facility would be constructed on a former prison farm, to which incarcerated Black laborers were sold into indentured servitude. Policing and imprisonment represent a continuation of the racist practices the state has used to criminalize, capture, and exploit Black people for free labor throughout history. Further, the APF's training facility will be supported by the Atlanta Committee for Progress, a committee of over 40 corporate elite figures, including the CEOs of Coca-Cola, Home Depot, and Cox. The support of this group, in addition of the APF's own corporate board underscores the ties between policing and capitalist interests, and the Mayor and City Council's endorsement of this proposal exemplifies their alignment with corporate elites over the working-class people of Atlanta.
Finally, our coalition stands in direct opposition to the process through which Sheperd is granting APF access to city-owned land. The proposed ordinance not only waives a competitive bidding process over the land use, but it offers APF the land at a tremendously discounted price ($10) for the next fifty years. This proposal is undemocratic, as it eliminates any public discussion over alternate uses of the city's property, and grants a private foundation more resources at a time when Atlantans are struggling to pay their rent and meet basic household needs. This group demands that City Council enact decisions on land usage using community input, prioritizing usage that serves the needs of Atlantans—not cops or the foundations that fund their brutality.
The coalition of community organizations and individuals that has signed on to these parallel demands so far is as follows:
Defund APD, Refund Communities (DARC) || Atlanta DSA
Community Movement Builders
Black Alliance for Justice and immigration
Feminist Women's Health Center
Showing Up for Racial Justice (SURJ)
Southerners on New Ground (SONG)
Women on the Rise
To add your organization, sign on here.