Atlantans Say No to Pipeline on National Day of Action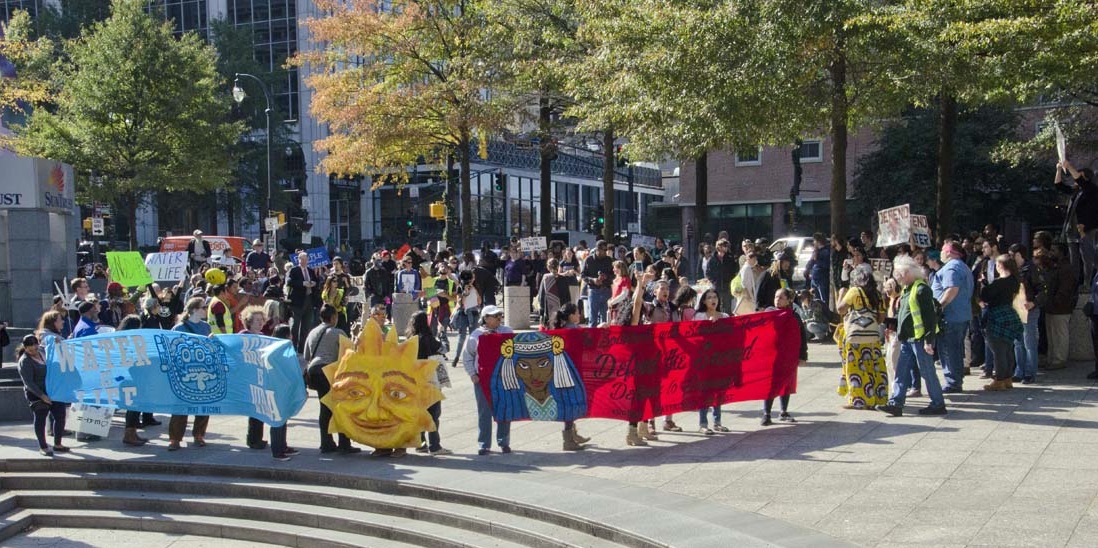 Supporters of the Standing Rock protest against the Dakota Access Pipeline marched from CNN Center to the headquarters of Suntrust Bank, one of many large banks that fund the pipeline – Atlanta's contribution to a nationwide day of protest. Led by a group of Native Americans and activists from the Georgia Latino Alliance for Human rights (at left, Eva Morales), the crowd of about 175 placed flowers and other offerings on a symbolic altar (at right, MADSA member Lorraine Fontana offers an apple),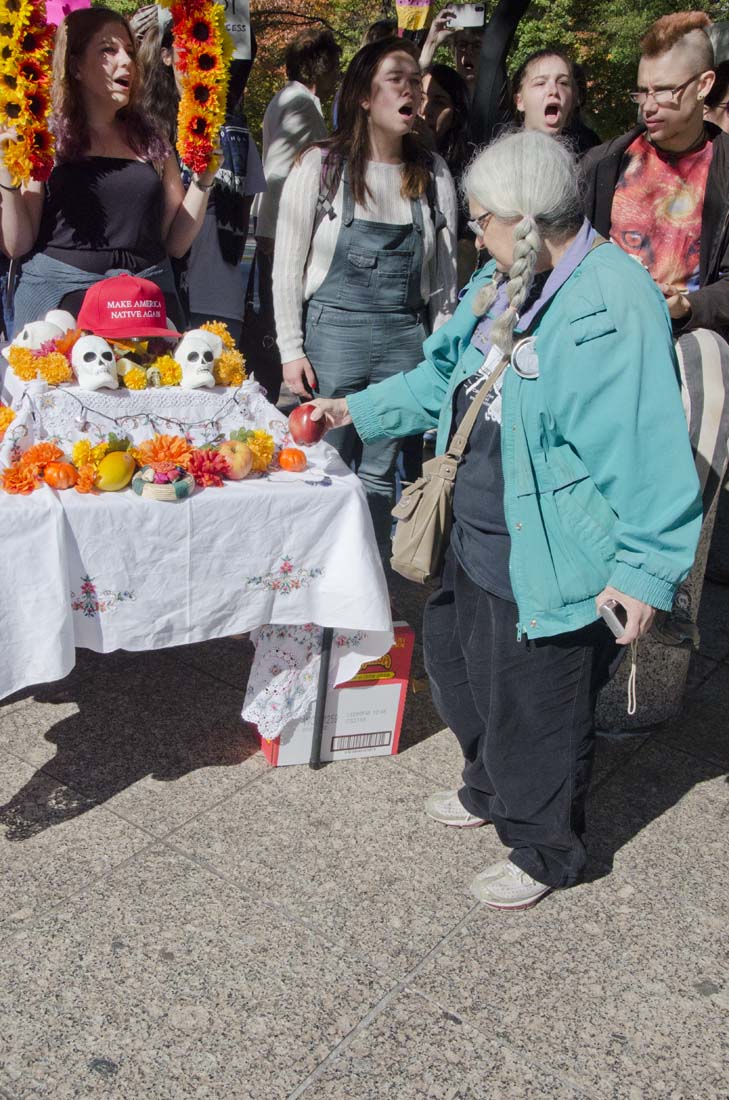 spoke out, and sang. When a bank spokesperson finally appeared, they handed him a letter asking the banks CEO William Rogers for a meeting.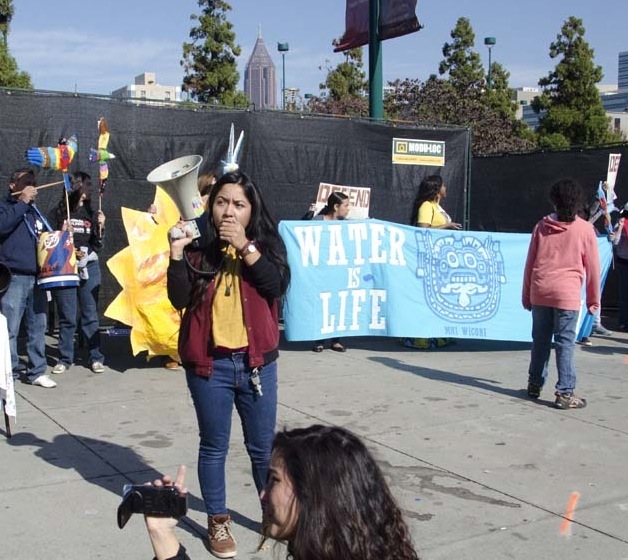 Other sponsoring organizations included the National Domestic Workers' Alliance (NDWA); We Dream in Black (NDWA Atlanta Chapter); Racial Justice Action Center; Solutions Not Punishment Coalition; The Ruckus Society; Trans(forming); and Women on the Rise. Photos: Reid Freeman Jenkins
Posted in News