Socialist Dialogue: The Movement for Black Lives in Atlanta; MLK March Next Day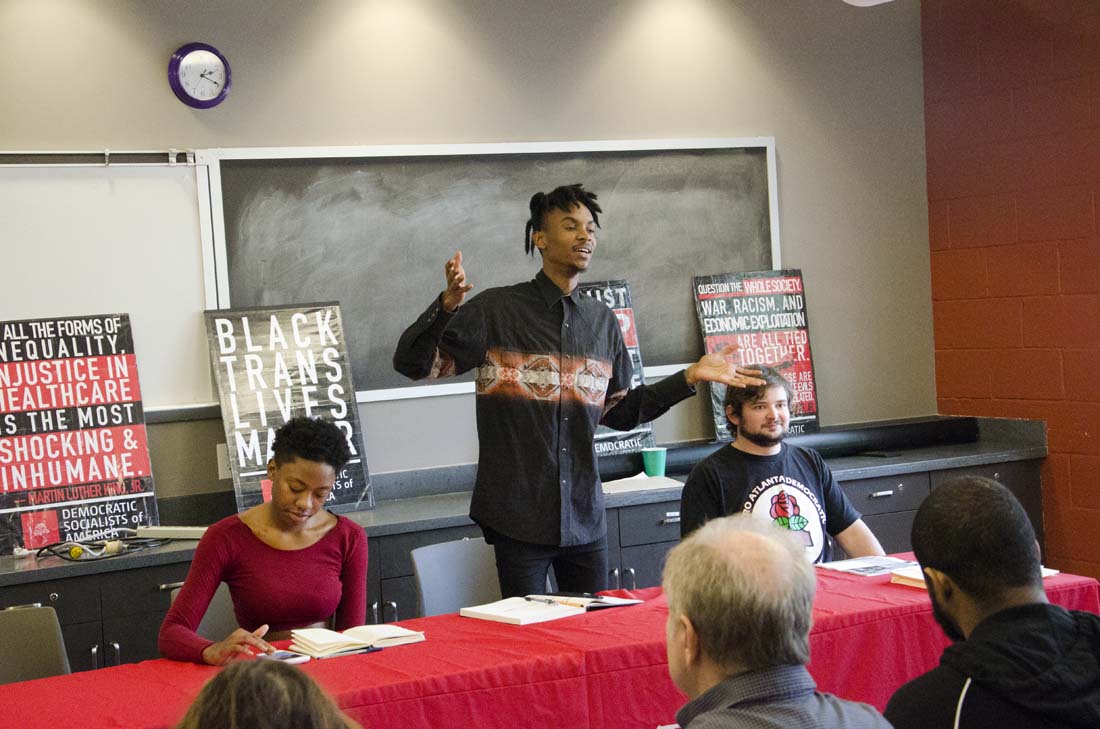 Our very successful Jan. 15 Socialist Dialogue opened the new year and the MLK weekend with the help of a panel of young Atlanta activists from the movement for Black lives. Avery Jackson of Atlanta is Ready (standing in photo at left); Eva Dickerson of AUC Shut it Down (seated); and Asia Parks of Rise Up Georgia addressed an enthusiastic standing-room-only crowd.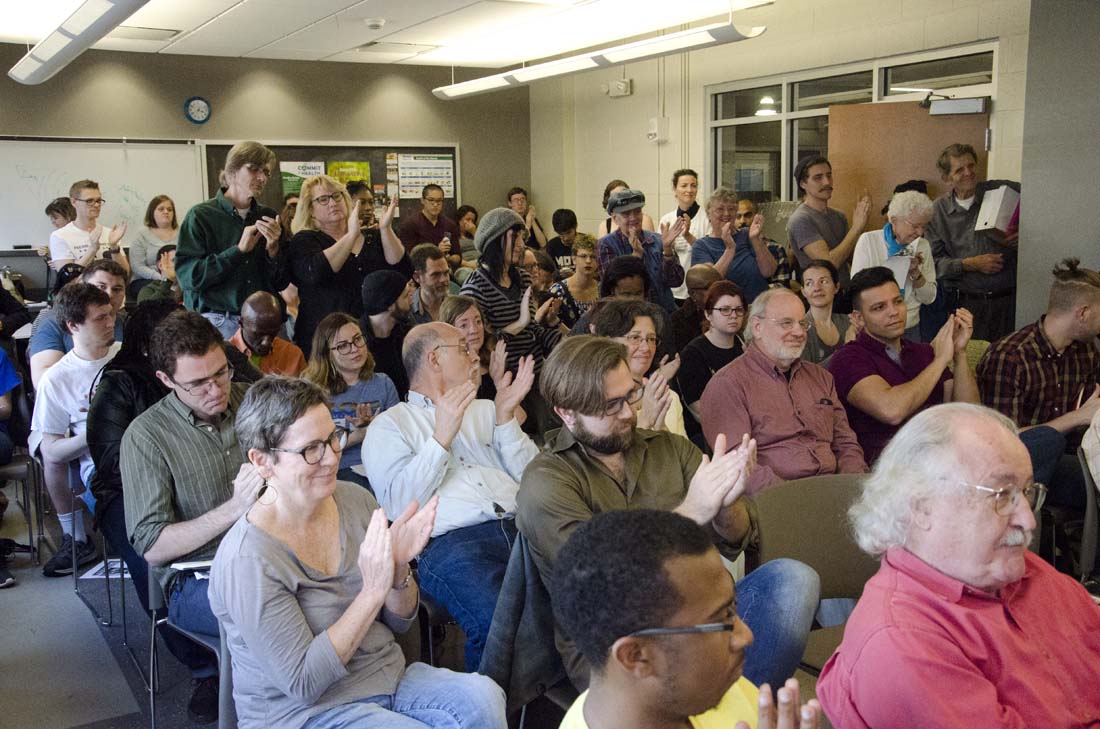 The speakers reminded us of the ongoing racism of the U.S. regardless of whether Obama or Trump is in the White House, and described how they navigate the tensions between their generation of activists and old guard civil rights leaders, churches and university administrators, and they gave resounding thanks to their parents and other family members who helped them become the strong leaders they are today. They also gave advice to white allies who want to fight racism – "We can't do all we have to do and help you too. You have to do it."
Jackson asked us to consider asking the following questions as we celebrate MLK Day:
"1. what are your thoughts on the turner field deal that was signed without a CBA in the purchasing agreement? will you be testifying for a CBA on Tuesday at 12:30pm at City Council?
2. how are you honoring MLK's legacy by standing up against a black elite class that has officially sold vulnerable black communities to the mostly white private sector via neo-liberalism?
3. if MLK was growing up in the ATL of today he would likely be displaced. what would he have to say if he saw the conditions of our neighborhoods and the rapid redevelopment?"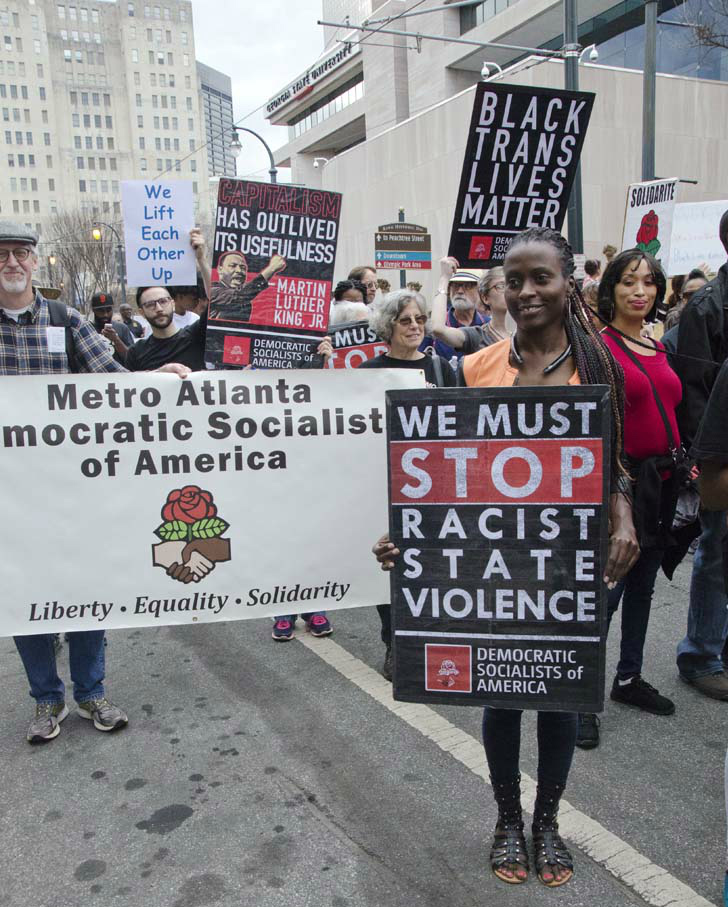 The following day, MADSA members joined the labor union contingent in the annual MLK Day march through downtown Atlanta, carrying our banner and signs displaying some of Martin Luther King.Jr.'s more radical sayings (behind banner: "Capitalism has outlived its usefulness") and other pertinent slogans.
(Photos: Reid Freeman Jenkins)
Posted in News