Marches for Social Justice and Women in Atlanta, DC
MADSA members report back: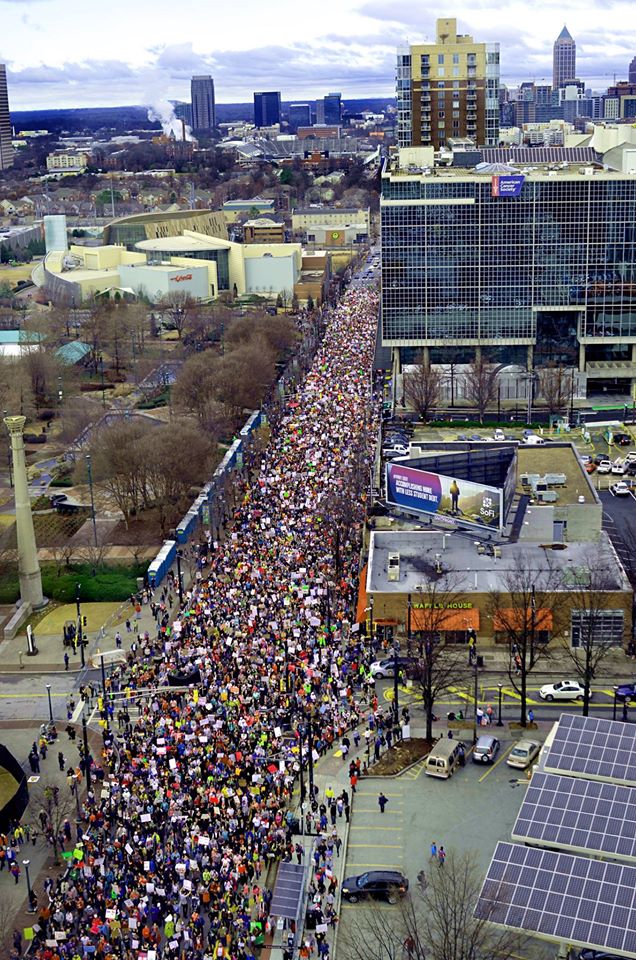 ATLANTA – Undeterred by an early afternoon downpour, at least 60,000 people turned out to show their support for social justice and women, as well as their opposition to incoming President Donald Trump and his agenda. Some media reports place the number of participants higher. Whatever the final number, it's certainly in the running for one of the largest, if not the largest, protests to ever take place in Atlanta. In any case, it was a terrific crowd. (Photo above: Eric Robertson. Georgia NAACP President Francys Johnson addresses the crowd. Photo at right: Ashley Earles-Bennett)
Prior to stepping off, the crowd was revved up by Rep. John Lewis: "I know something about marching. We have a moral obligation to fight and never lose hope. We must vote like we never have before. . . I'm fired up! I'm ready to march! I have on my marching shoes. Let's do it!"
Meanwhile, in an apparent attempt to shift media attention from the stunning popular repudiation of his agenda demonstrated by protest marches across the country, newly minted President Trump attacked the media, both directly and through his press secretary Sean Spicer. In a series of false allegations, Spicer accused Journalists of intentionally underestimating the crowds at President Trump's inauguration in order to undermine him, a charge that the president himself echoed.
The Atlanta Journal-Constitution carried a live feed of the march on its website throughout the afternoon.
One reason this march was so huge is because it drew people from all across North Georgia. I know because my sister-in-law and my two nieces all traveled from Athens to join the march! Avanti!
By Walter Reeves (originally posted on Daily Kos)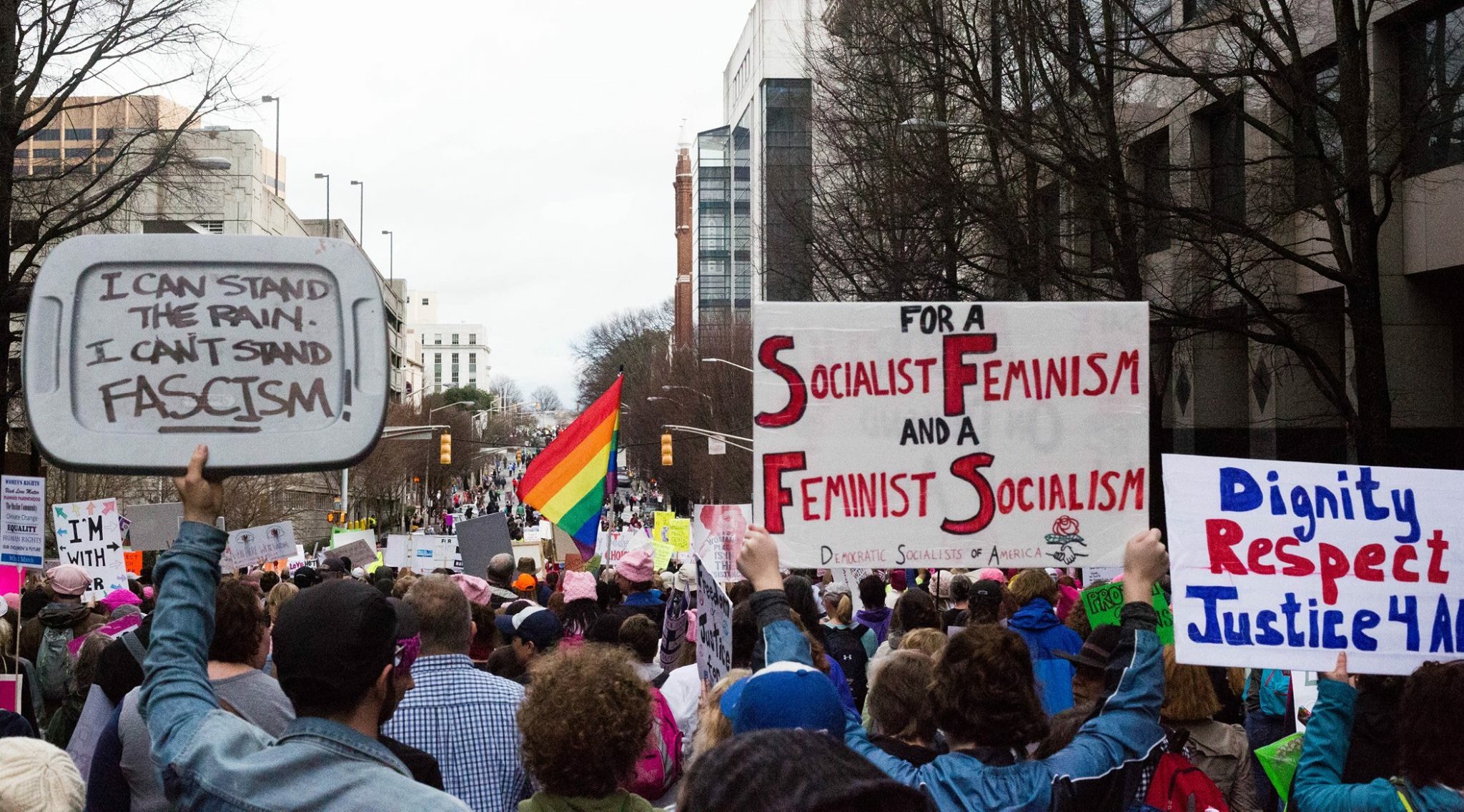 The March for Social Justice and Women in Atlanta was HUGE, 60,000 plus. But it wasn't the largest demonstration in Atlanta in recent history. I was there on April 19, 2006 when between 60-80,000 marched on Buford Highway organized by the Alianza de 17 de Marzo (GLAHR). Just didn't want for a second to overlook the leadership role played by the immigrants rights movement in GA for many years in showing the rest of us how to lead mass demonstrations and how to sustain grassroots organizing.
Ben Speight (comment on Facebook)
(Michelle Fisher, co-chair, Wesleyan DSA, holds up sign in Atlanta march. Photographer unknown)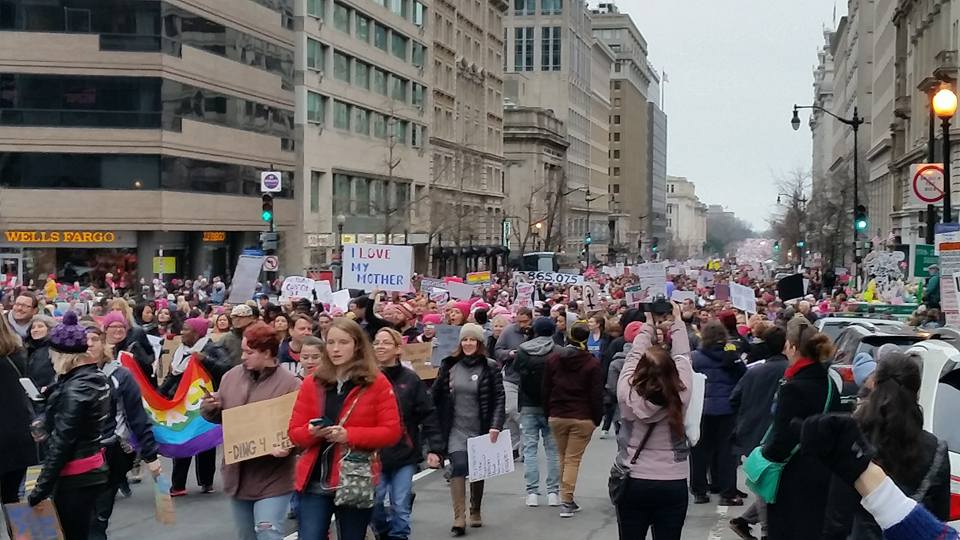 DISTRICT OF COLUMBIA – Such a beautiful and powerful women-led mass assembly shut down several cities, nearly achieving a one-day general strike in effect. Let's build organization so we can harness this people power in a sustained way to resist the Trump regime.
The contrast was especially sharp in the US capital, where the massive showing flooded every block in every direction — you simply could not exit the march. It overwhelmed the previous day's relatively tiny, pathetic ceremony of nationalism and hatred. (Photo: Daniel Hanley)
By Daniel Hanley
Posted in News