GA Tech Student Activist Fatally Shot by Campus Police; Vigil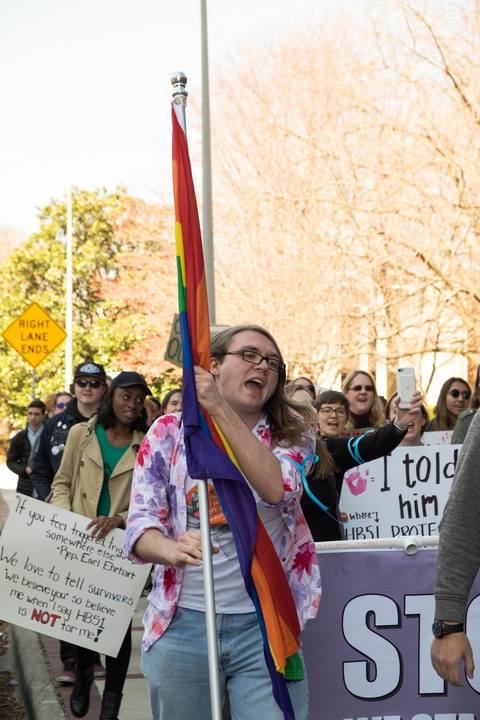 The Metro Atlanta Democratic Socialists of America mourn the loss of Scout Schultz (pronouns they/them). Scout was a comrade to several members who knew them from their attendance at Eat, Drink, & be Marxist, a monthly social event, as well as from their leadership as president of the Georgia Tech Pride Alliance. Scout will be remembered as a kind person who fearlessly lived their life as a visible, proud member of the LGBTQ+ community. Their tireless efforts within Pride Alliance continuously reminded us of the ongoing struggles of the transgender, non-binary, and intersex community. Scout's tragic passing reminds us that access to high-quality mental health resources is vital to the well-being of everyone, especially members of the LGBTQ+ community.
STATEMENT FROM GA TECH PROGRESSIVE STUDENT ALLIANCE:
We are distraught over the loss of Scout Schultz. They were an incredible, inspirational member of our community and a constant fighter for human rights. Please join us in celebrating and honoring their life and the contributions they made to campus and the greater Atlanta community.
Starting at 4 pm today we will begin to place flowers and memorabilia on 8th street in front of West Village.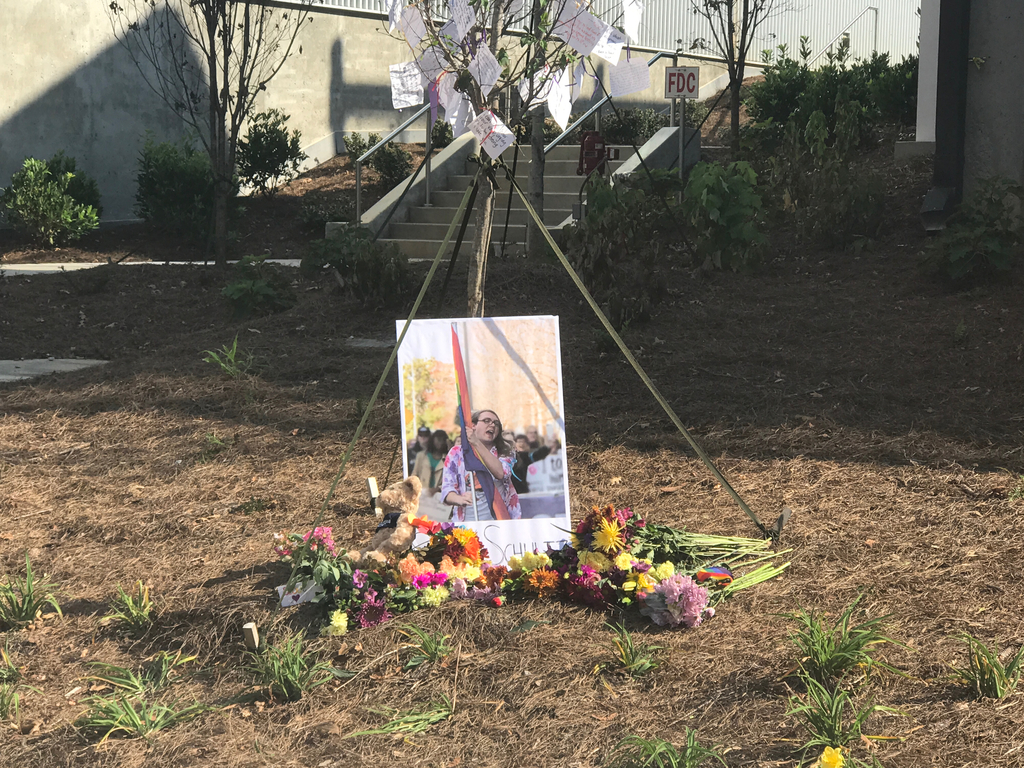 Monday evening, there will be a vigil at 8 pm at the Georgia Tech Campanile.
We love Scout deeply, and we hope you will join us, along with Pride Alliance at Georgia Tech, to share memories of their beautiful life.
Photos Courtesy of Ga. Tech Progressive Student Alliance.
MADSA will share information through Facebook on memorials and donations for Scout's surviving family.
Some resources:
Trans Lifeline 1-800-273-8255
The Trevor Project 1-866-488-7386
The National Suicide Prevention Line 1-800-723-8255
Georgia Crisis Access Line 1-800-715-4225
Posted in News