MADSA Members Meet, Hear Local Activism Updates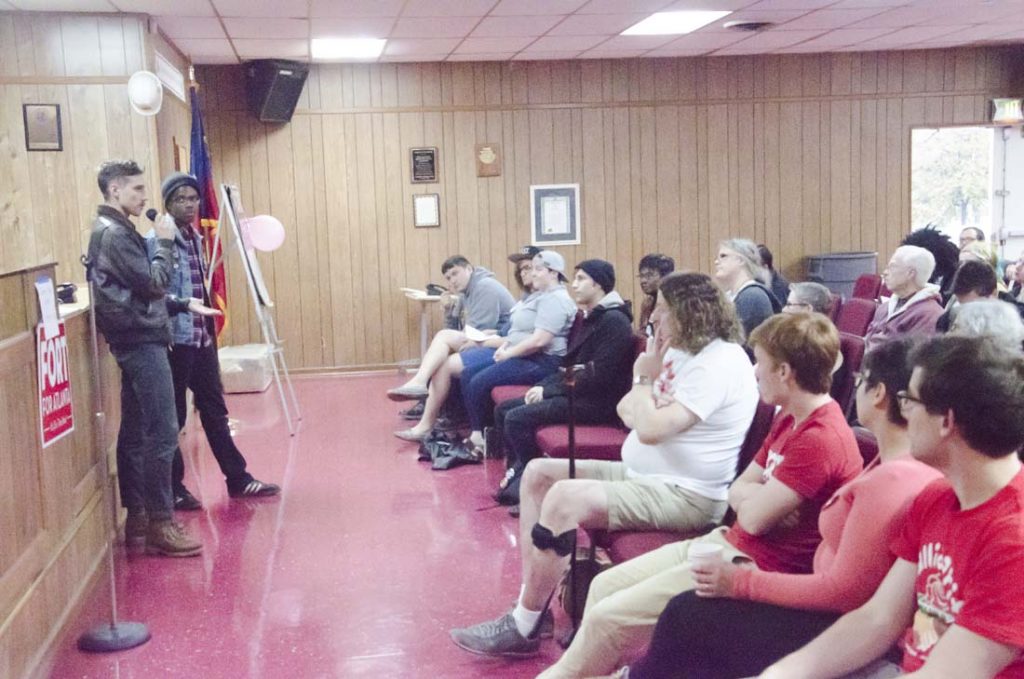 We met Oct. 28 at the CWA hall in Grant Park (thanks, Local 3204) to connect with chapter events and local activism we support.
Richard Hunsinger and Aaron Thorpe of the Housing Justice League reported on the Beltline for All campaign. The demands include affordable housing and "development without displacement" for neighborhoods affected by Beltline construction (Grant Park, Ormewood Park, Adair park, Mechanicsville, Pittsburgh and Peoplestown), and a voice for the long-time residents of those areas. See www.housingjusticeleague.org or the Housing Justice League's Facebook page and Twitter (@HJLatl).
MADSA member and Ga. Tech student activist Matthew Wolfsen, with Naiki Kaffezakis and Allyn Wardlow – Tech trans community leaders and Progressive Student Alliance activists – updated us on the cases of seven people arrested for alleged actions during a protest in front of the campus police station following a vigil for Scout Schultz. Schultz was murdered by campus police in September; for background, scroll down to our 9/17 post. Five of those arrested – after the event and on mostly trumped-up charges – are people of color; four are trans people; one is a Tech student, three are Ga. State students (friends of Scout's) and one is not a student. Tech student Cat has been barred from campus, so unable to go to her job, dorm room or classes. She and others were charged with arson (setting fire to a police car) despite being arrested before it began. The GBI is investigating Scout's murder.
Nate Knauf reported on the successful launch of a Young Democratic Socialists of America chapter at Tech. We hope to send activists from their group and others to the national YDSA winter conference in February.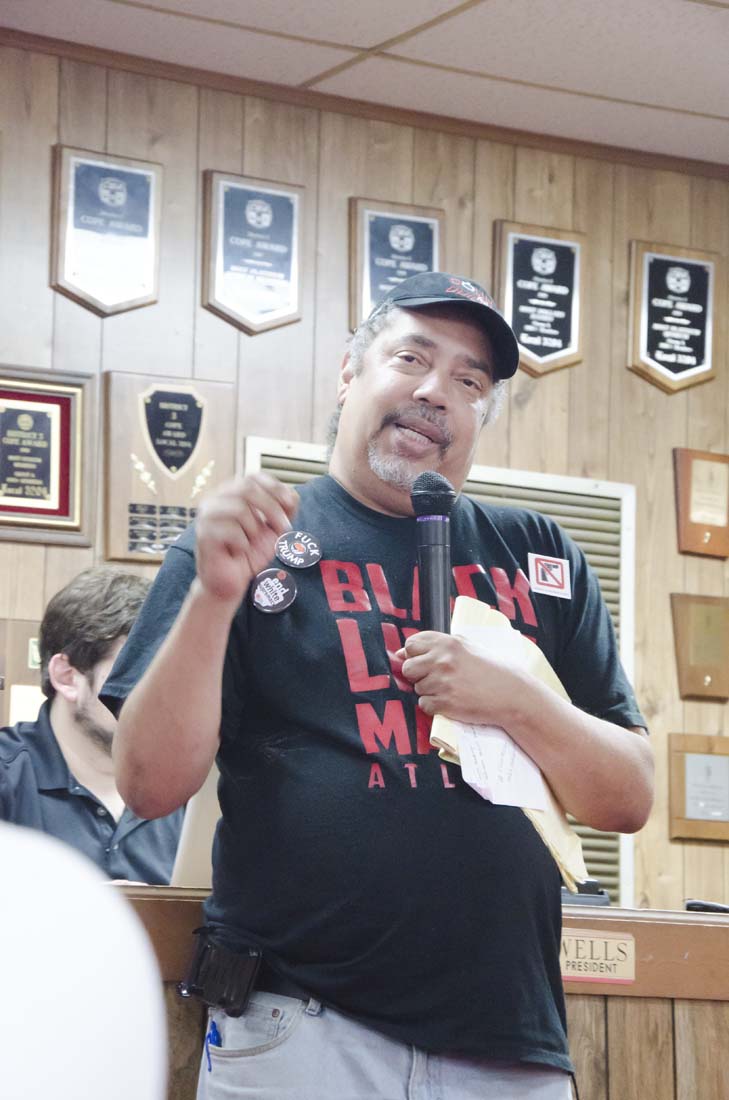 MADSA and Justice for All leader Marshall Rancifer described the urgent need for more support for the growing number of homeless people on our streets and some of the reasons why they are unsheltered, including barriers to working while living at some shelters. Blankets, sleeping bags and coats are especially needed, and can be dropped off at the (member-owned) Joystick Gamebar (427 Edgewood Ave.) and Georgia Beer Garden (420 Edgewood Ave.) during business hours. Scroll down to the 10/23 post on our recent fundraiser for this cause at the Beer Garden. Photo: Reid Freeman Jenkins
Finally, Tim Franzen from the campaign to elect MADSA-endorsed candidate Vincent Fort Atlanta's most progressive mayor ever, inspired us to phonebank and take canvassing assignments. To phonebank with comrades (and refreshments): Join us at 7 pm, Wed. 11/1, at 334 Brookes Ave. in Candler Park. See MADSA on Facebook and Twitter for other Fort for Mayor campaign events.
Posted in News