Dialoguing About Medicare For All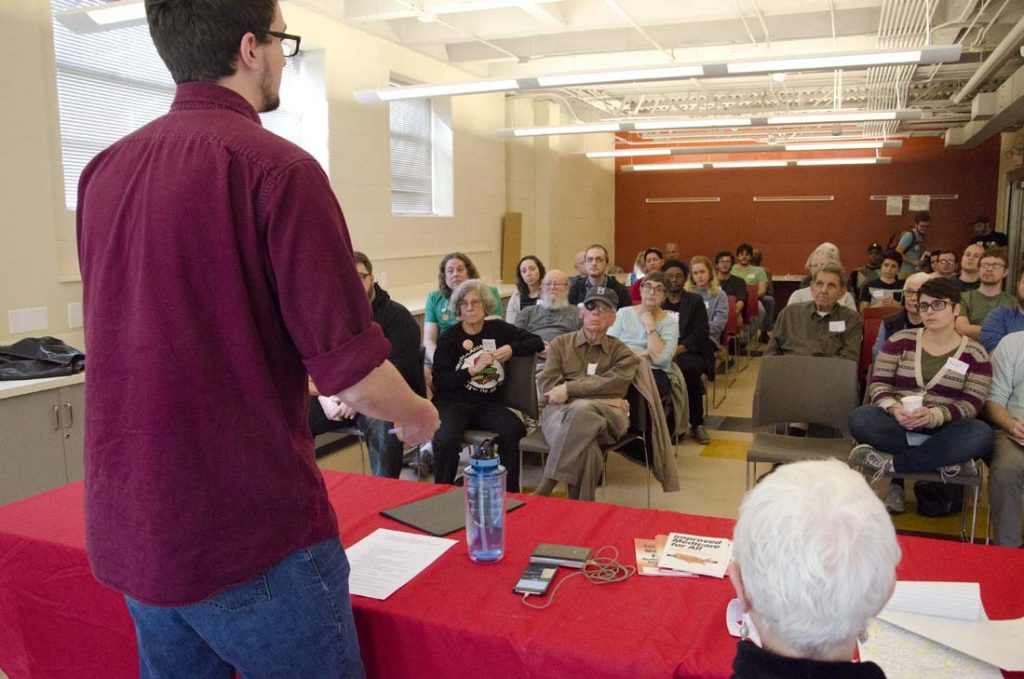 Our bi-monthly Socialist Dialogue Dec. 3 focused on the shortcomings of what passes for a healthcare system in the U.S. and one alternative: Medicare for All (single-payer) which was declared a top priority for DSA at our national convention.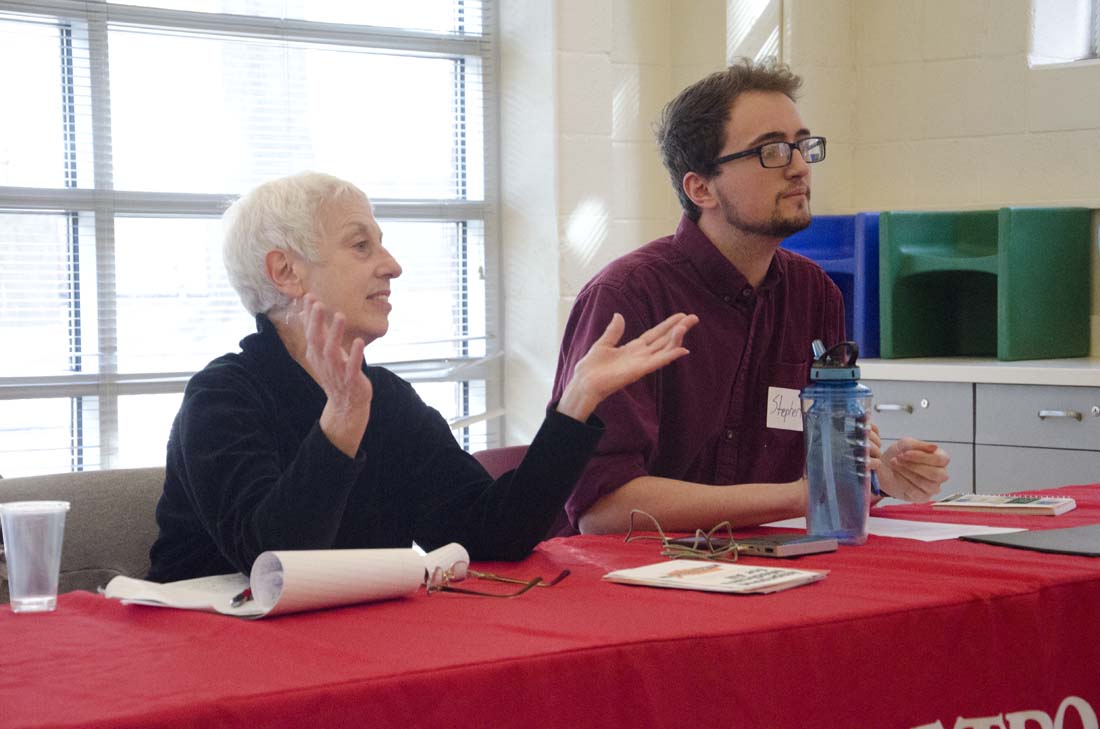 Speaker Rita Valenti is a registered nurse; a long-time healthcare justice activist in organizations including Healthcare-Now! Georgia, National Nurses United, and Physicians for a National Health Program (PNHP); and a former member of the Georgia General Assembly. MADSA's Stephen Friedrich moderated, and invited interested members to a Dec. 9 national DSA conference call to launch our Medicare for All campaign (contact Stephen.p.friedrich@gmail.com).
Right: Dr. Henry Kahn, MADSA member and PNHP leader, was among many attendees who participated in the "dialogue" portion of the program.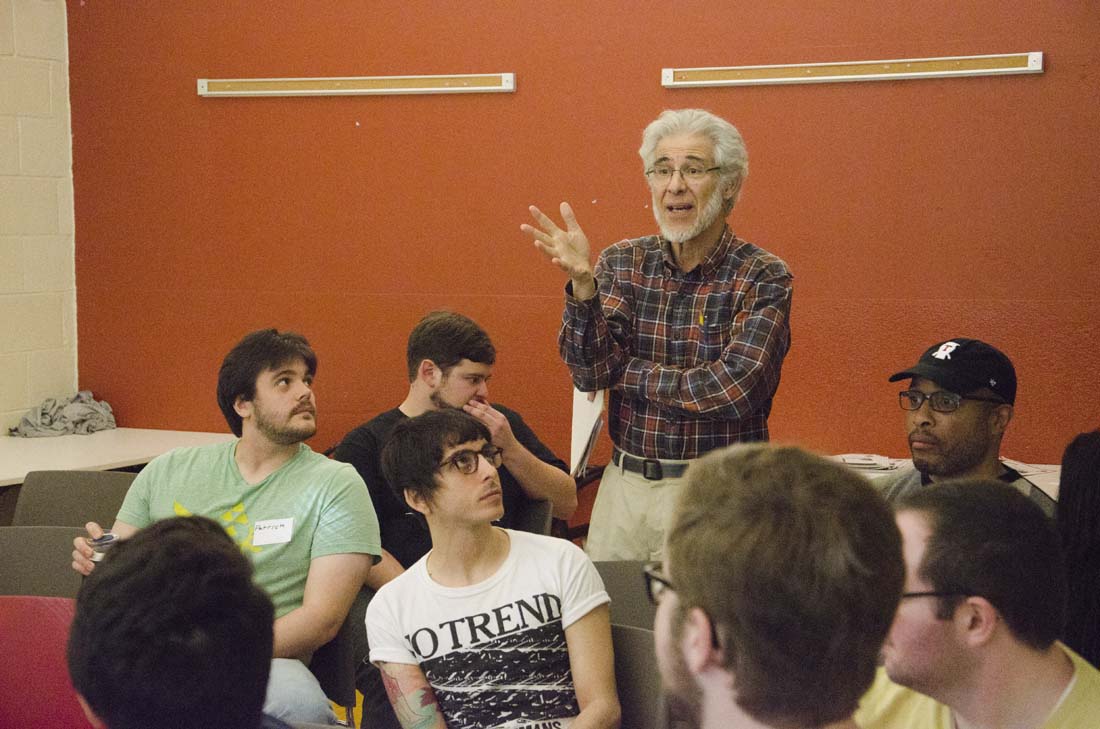 Photos: Reid Freeman Jenkins
Posted in News