Atlanta Welcomes 45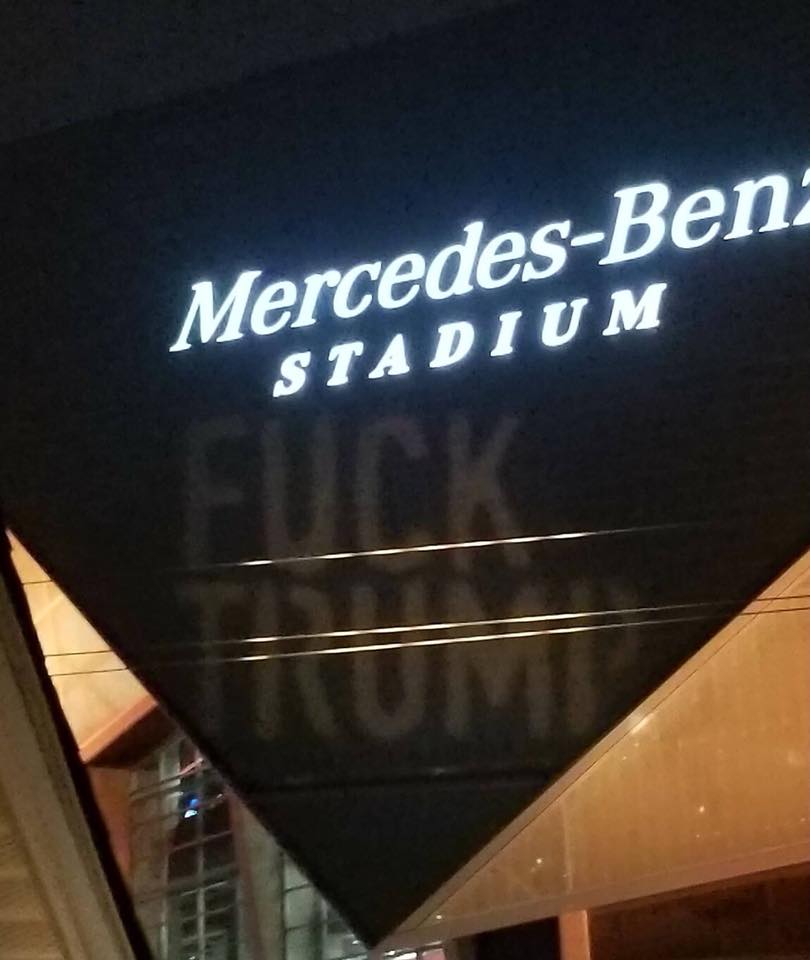 [On the evening of 1/8], activists with the Metro Atlanta Chapter of the Democratic Socialists of America sent a message directly to Donald Trump and his proto-fascist administration – they are not welcome in the City of Atlanta.
"F— Trump", "Dismantle White Supremacy", "No One is Illegal" and "Medicare for All" was projected onto the side of Mercedes-Benz Stadium just moments before Trump took the field at the NCAA National Championship game.
The projections are a statement of our anger and disgust with the racist Trump administration but they are also a vision of a more prosperous future for our community – a future where our bodies aren't used for profit in an unjust healthcare system and a future where no one has to live in fear of deportation or racist violence.
We believe that future is attainable through mass working-class mobilization against the evils of capitalism, white supremacy, patriarchy and imperialism. — Officers, Metro Atlanta Democratic Socialists of America
Posted in News