First Meeting of the Year: Off to a Good Start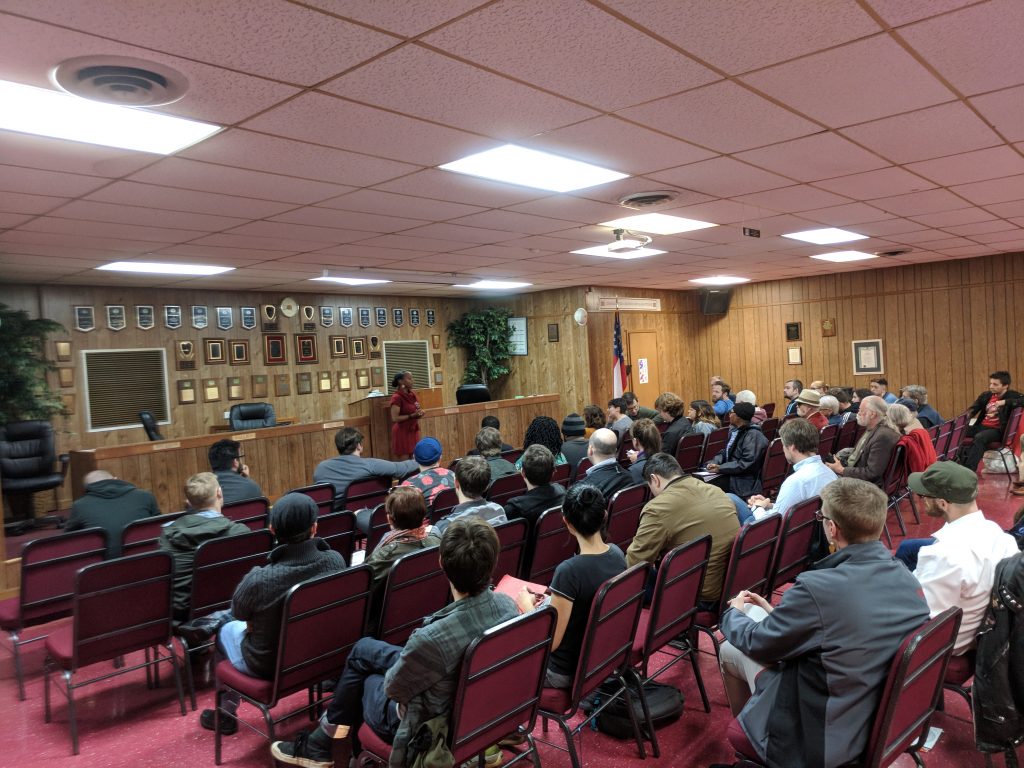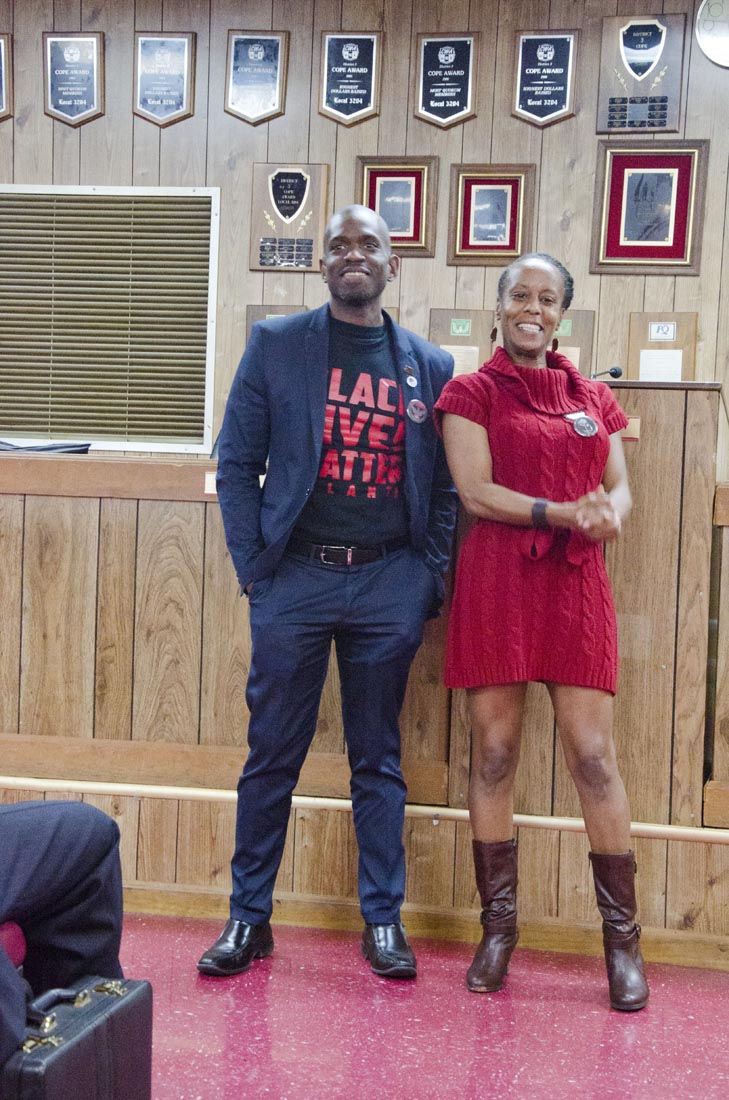 Some 60 new, old and soon-to-be MADSA members met at the Communication Workers of America Local 3204 hall on Jan. 28 to launch our year of activism.(Photo: Nate Knauf) Following a new, faster-moving format, in the first hour we heard information on several current campaigns we support:
Sara Patenaude of Hate Free Decatur reported recent progress in the fight to remove a Confederate monument from Decatur square (scroll down for story).
Bert Skellie of End the New Jim Crow told us about the campaign to end cash bail.
MADSA member Marshall Rancifer of the Justice for All Coalition updated us on his efforts to help homeless people survive the winter despite the cruel negligence of the City of Atlanta and Central Atlanta Progress (for more info or to help Marshall click here or 678-396-5768).
Nate Knauf reported on the thriving new Young Democratic Socialists of America group at Ga. Tech, which is planning a campaign against police violence among other activities on and off campus.
MADSA officer Erin Parks announced plans for our new Brake Light Clinic community service/solidarity project (see calendar for details) and the first gathering of the Atlanta Afro-Socialist caucus (details TBA).
During the open announcement period, member Stephen Molldrem (smolldrem@gmail.com) urged us to support efforts by the LGBTQ community to protest racist behavior by the owner of Burkhart's bar and asked that anyone with expertise in setting up a cooperative contact him, as this is being discussed as a possible alternative to for-profit gathering places.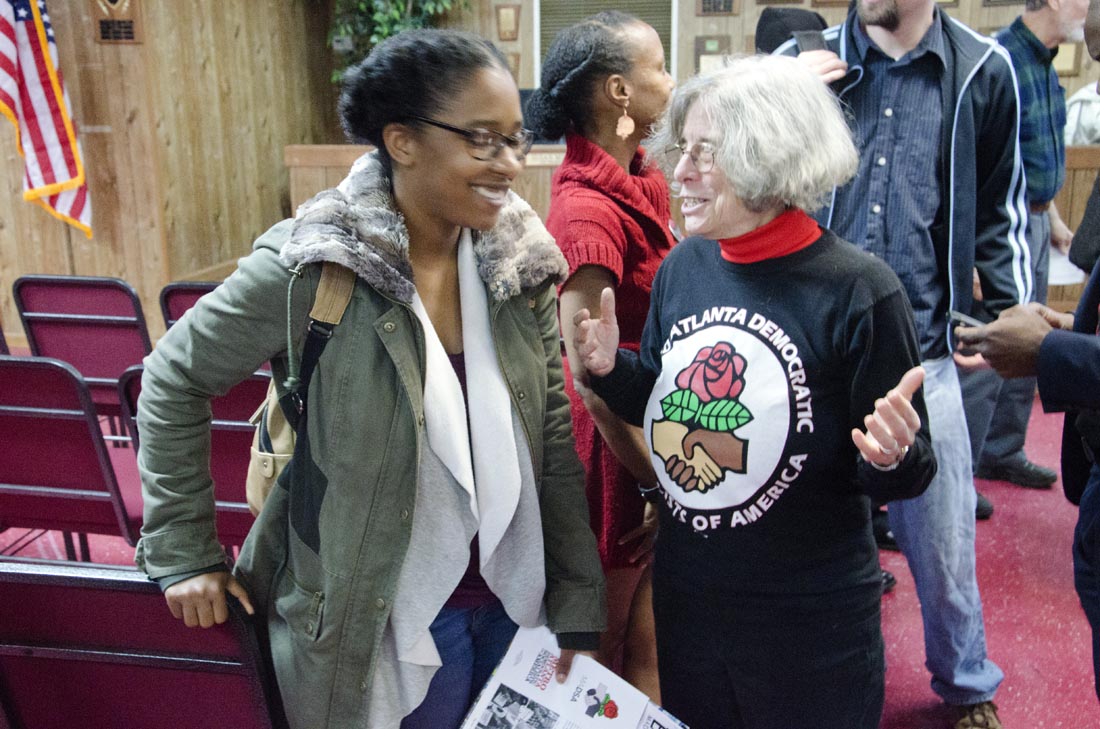 We spent the second hour mingling informally, which offered an opportunity to talk with the speakers, meet in working groups and get to know each other.
Posted in News