Afro-Socialists Black Power Bowl Was Powerful!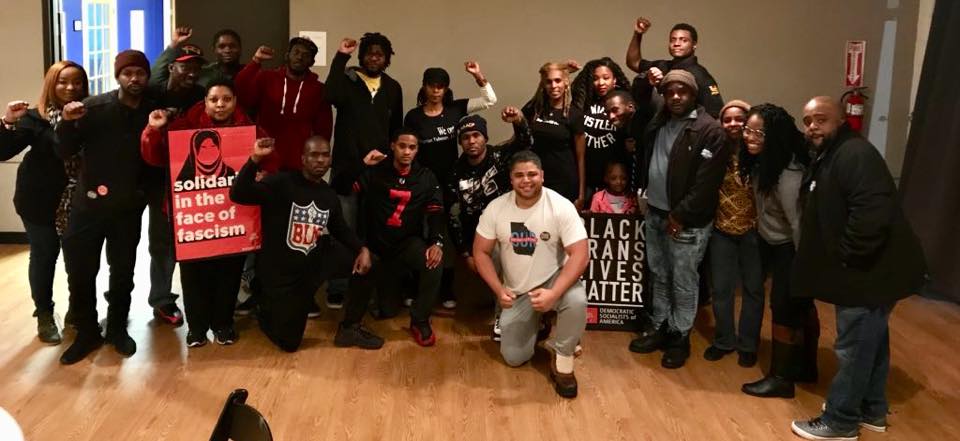 The MADSA Afro-Socialists' first event, the Black Power Bowl, drew this great crowd to a get-together at the Phillip Rush Center, Feb. 4. Attendees included South Fulton Councilman khalid kamau; MADSA officer Erin Parks; BLM and Rise Up activist Dawn O'Neal; attorney and Atlanta NAACP Vice-President Gerald Griggs; attorney and political commentator Anoa Changa; and representatives of several other organizations, educators, and small business owners. The group came together for a moment of fellowship and trivia fun. Councilman khalid explained on FB: "#SuperBowl quarterback with a multimillion-dollar #NFL contract, took a knee, not just for a game, but an entire season, and brought a national conversation about police brutality and the #BlackLivesMatter movement into the homes of Americans desperate to avoid it. And when the NFL, in retaliation, stripped him of his career, it sparked an #NFLBoycott that cost the league 2 MILLION viewers. Around the country, #NFLBlackOut parties & protests are creating networks of new activists."
Stay tuned for an announcement of our first Afro-Socialist Happy Hour! Date and location TBA.
Posted in News