Getting Our Heads Together: Dialogue on Labor and General Meeting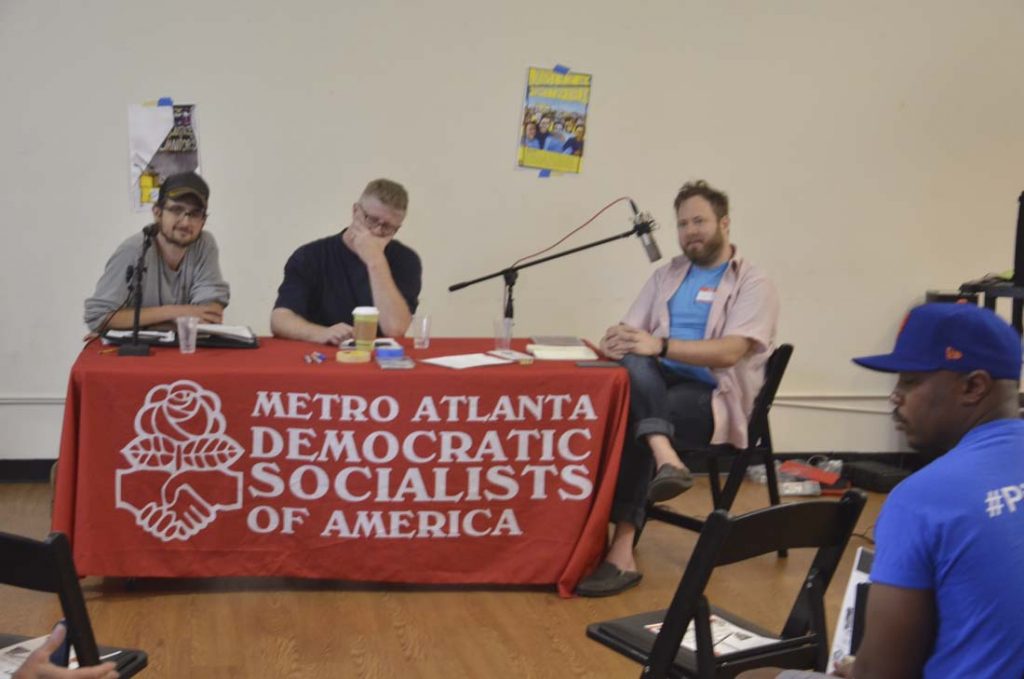 February saw MADSA members and friends coming together to exchange a wide range of information about current issues and activism, and fire up several working groups.
On Feb. 18 the latest in our series of Democratic Socialist Dialogues featured (center in photo) MADSA officer Eric Robertson, political director of Teamster Local 728 and (left) Cullen "Georgia Slim" Brown of the Industrial Workers of the World, who filled us in on U.S. labor history and current challenges for organized labor, followed by dialogue among the panelists and attendees. (At their right: moderator Speck.) Next Dialogue will take place April 22, on immigration (details TBA, watch our calendar).
On Feb. 24 our now-monthly general membership meeting attracted about 40 of our members for a high-energy two hours (but we need more participation!).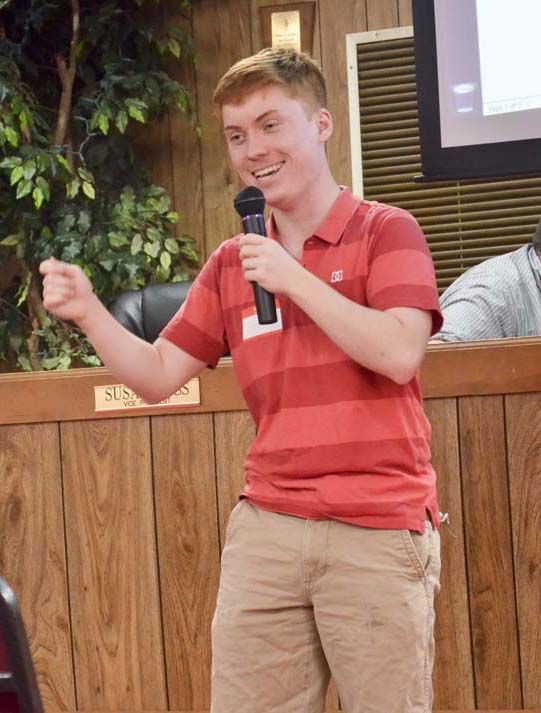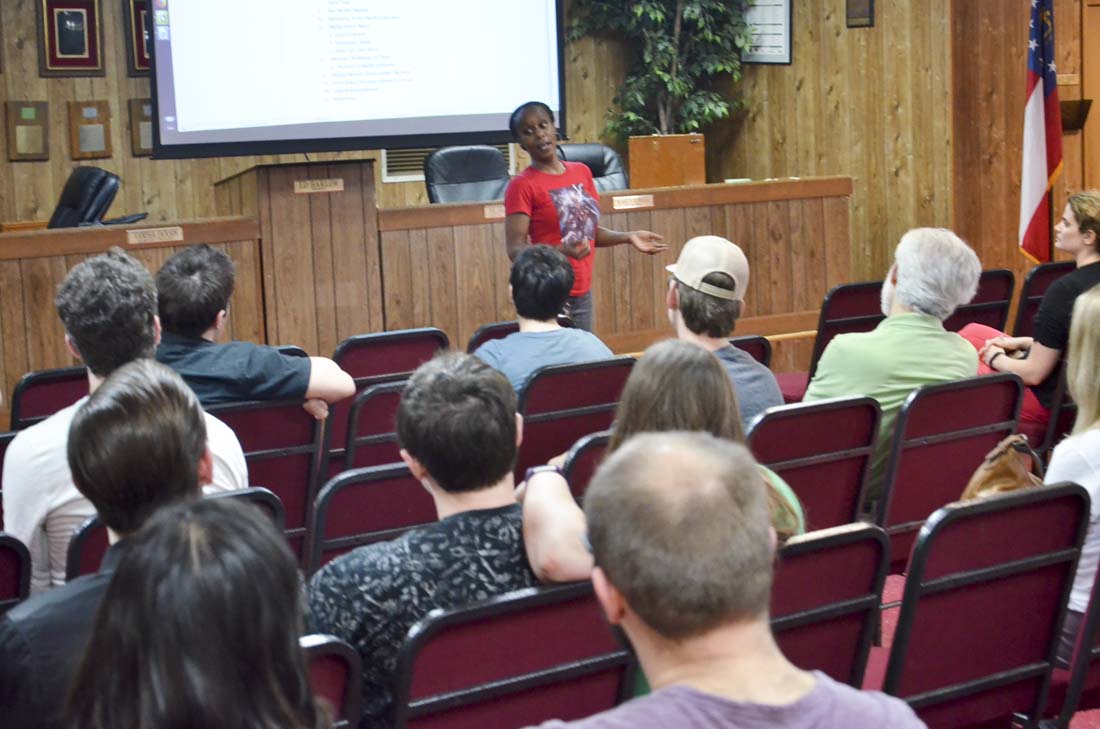 Nate Knauf (above left) reported on the Young Democratic Socialists of America (YDSA) conference (see story below) and his Georgia Tech YDSA chapter. (Good news: Cat, arrested during a protest against the Tech police who murdered her fellow campus activist Scout Shultz in September, is back on campus, with some charges dropped but still up for "disturbing the peace.")
Officer Erin Parks (above, right) reported on two recent events launching MADSA's new Afro-Socialist group, the Black Power Bowl (scroll down for story) and a happy hour at a POC/LGBTQ-owned restaurant on Auburn Ave. Expect more news from this group!
Parks also announced that our first Brake Light Clinic community service project was a success, fixing 41 cars so the drivers won't be pulled over and fined, thanks to lots of volunteer energy and community support. More clinics in various locations are being planned (scroll down for story and photos).
Milt Tambor introduced Tamara Johnson-Shealey, candidate for State Senate District 40, who spoke to us about her hope to represent people in the southern parts of the district who have been ignored, as well as the northern section. (She has addressed us before – as have other candidates for state and local office.)
After the presentations, some break-out groups followed up on proposals for improving our chapter's functioning: upgrading our internal electronic communications; updating our bylaws; and a national "Mobilizer" model to help us better connect with our new members.
Other groups worked on plans for future activism, including our potential for involvement in local electoral activity this year; MADSA's participation in DSA's national Medicare for All campaign; future political education events; and relaunching our LBGTQI working group (see earlier posts on our participation in Atlanta's Pride festival).
To connect with the leaders of any of these groups: info@dsatl.org or contact any of our officers. Or, attend the next general membership meeting – even if you're not a member – March 24, following the Atlanta March for Our Lives (see our FB page).
Photos: Reid Freeman Jenkins
Posted in News