Meeting and Acting for Economic Justice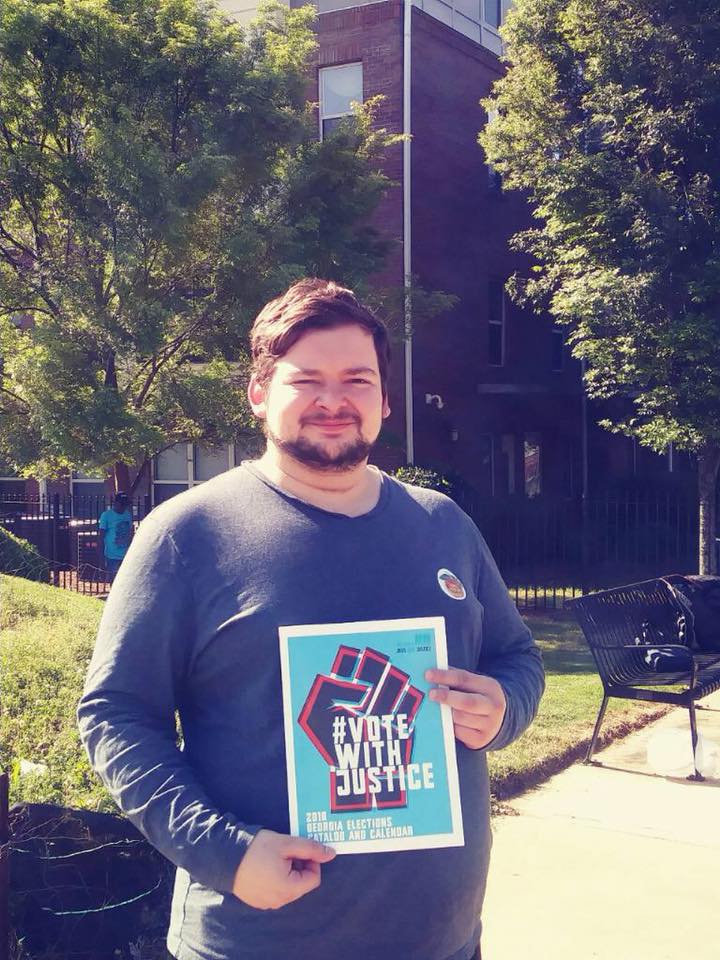 MADSA members (some returning, some new) met at CWA Local 3204 for our monthly membership meeting this past Sunday (4/29). We heard reports from the membership and our coalition partners, then broke up into working groups to organize actions and events.
Shannan Reaze, director of Atlanta Jobs with Justice, distributed their annual Justice Catalog for the upcoming primary election (early voting on Mayday!), and announced several upcoming events, including the DeKalb Bus Drivers' Campaign and the BCTGM bakery union's efforts to save Atlanta's Nilla Wafer factory from closure.
Photo: MADSA Chair Adam Cardo joined Atlanta Jobs with Justice's May Day effort to highlight workers's economic issues during early voting for the Georgia primaries. If you still don't know who all is running and what all is on the primary ballot go on over to www.votewithjustice.org or catch us in these streets talking to working people. – Editor
We also proposed amendments to our bylaws for debate and voting at the next meeting. We'll be adding the current bylaws and proposed amendments to the website shortly for everyone's consideration.
We discussed several other matters, including a new reading group run by the Atlanta Institute for Social Research; reports from the recent anti-fascist action at Newnan, GA (scroll down for story); and the establishment of our chapter archive at Emory University. We then broke up into working groups and planned new actions and events, open to all, which will be forthcoming on this website and our various social media platforms.
— Scott Douglas
Posted in News