General Meeting: New MADSA Officers, and More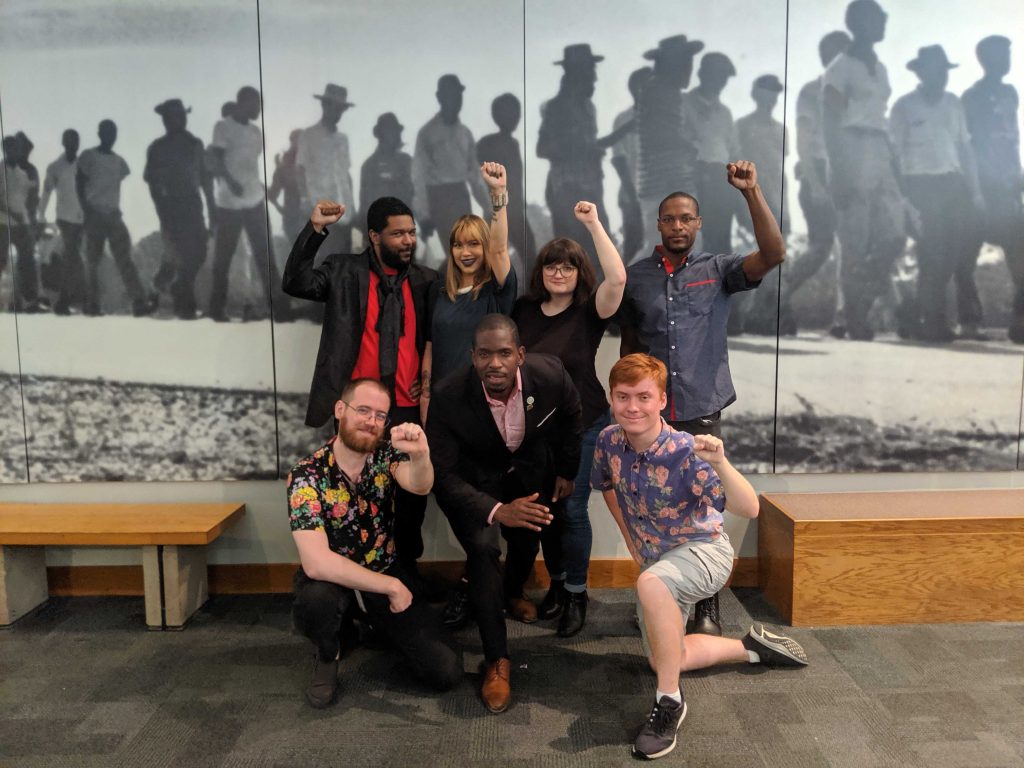 MADSA's general meeting Sept. 28 included our annual officer elections. We chose Councilman khalid for our new chair; Cole Reardon treasurer; Brandyn Buchanan membership secretary; Nate Knauf recording secretary; and three at-large members: Q Benford, Rara Imler and Catie Elle, who will help make the many decisions that our officers face and take on other work as needed. Thanks to outgoing officers Jen Garcia, chair and membership secretary; José Perez, treasurer; Barbara Joye, recording secretary; and at-large officers Jeff Corkill and Wendell Bohannon (Q also served this past year).
A representative of Ga.Tech YDSA (TBA) and any other Atlanta YDSA chapter that is chartered by national DSA will also have a seat on the MADSA executive committee. Two are on the way: Emory and Ga. State U., and three other area campuses may join them soon.
Councilman khalid volunteered to organize our traditional contingent in the Atlanta Pride parade that starts at noon on Sunday, Oct. 13 (see other Atlanta Pride events here). Meet at Civic Center MARTA station, 11am, parade steps off at noon.
Posted in News