Rally, Sit-in: "Stop Displacing Black People From Atlanta"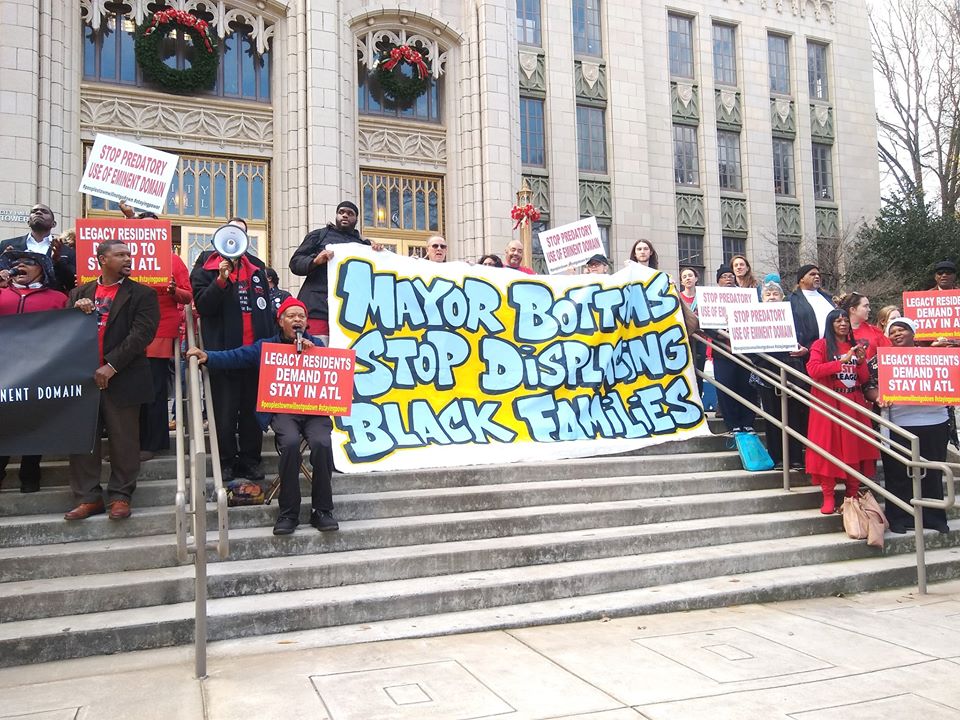 A rally Monday 12/16 on the steps of The People's House (Atlanta City Hall) demanded that Mayor Keisha Lance Bottoms – who has dubbed herself "the Housing Mayor" – "Stop displacing Black people from Atlanta!" Several MADSA members were there, including Lorraine Fontana, who posted this report:
Speakers included Tanya Washington and Robert and Bertha Darden, Peoplestown residents whose homes the City has taken by eminent domain (we demanded that Mayor Bottoms resolve this issue immediately, as these families have been strung along for seven years now!); advocates for people without homes; members of the Housing Justice League doing work to stem the tide of evictions and to create a BeltLine for All; and other folks who gathered to demand that our mayor respond to the needs of the people in the City Too Busy to Hate!
The mayor was not to be seen or found while we were there. . .but there will be more demands that she talk with these Peoplestown residents directly and use her executive power to withdraw the lawsuit against them that is now in the court. Some Housing Justice League and other sisters and brothers decided to stay all night outside the mayor's office at City Hall, so they'd be there when the mayor does get to her office in the morning. Singing justice songs to keep them energized!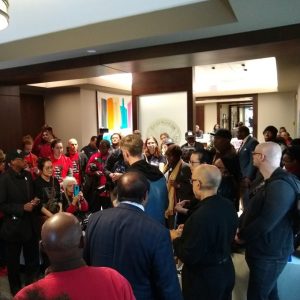 Posted in News