Metro Atlanta DSA Voter Guide for 2020 Democratic Primary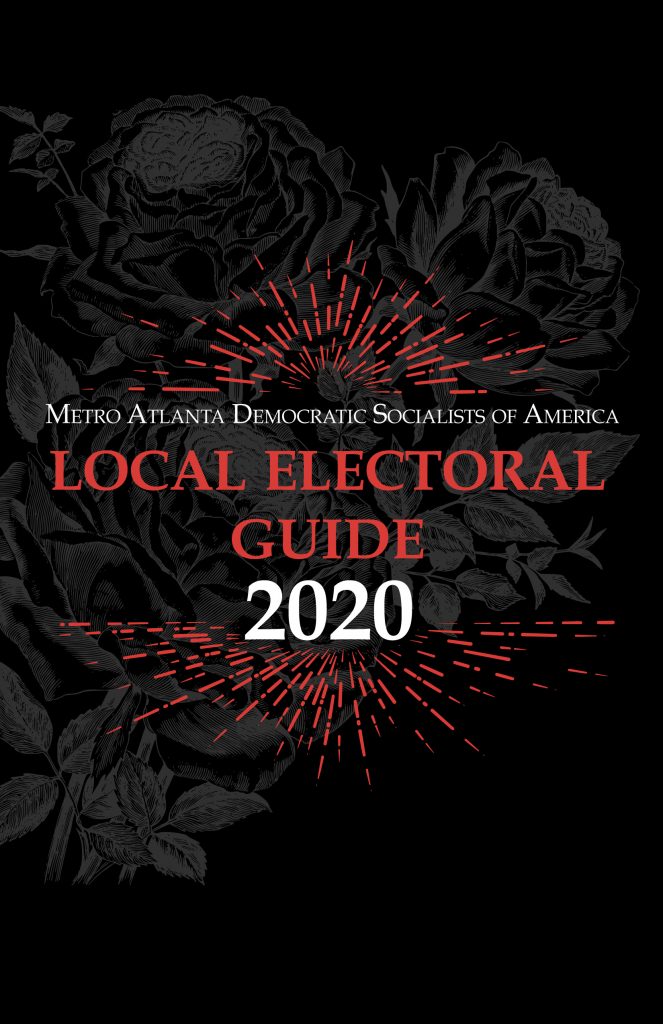 Our Local Electoral working group has been hard at work to create a handy democratic voting guide for Georgia residents! It's a fantastic resource for first time voters, experienced voters, and those simply trying to keep up with the sometimes overwhelming world of electoral politics!
Want to get involved with the Local Electoral working? We meet every Monday evening! Learn more at madsa.ga/electoral.
Posted in News