June 15 Day of Action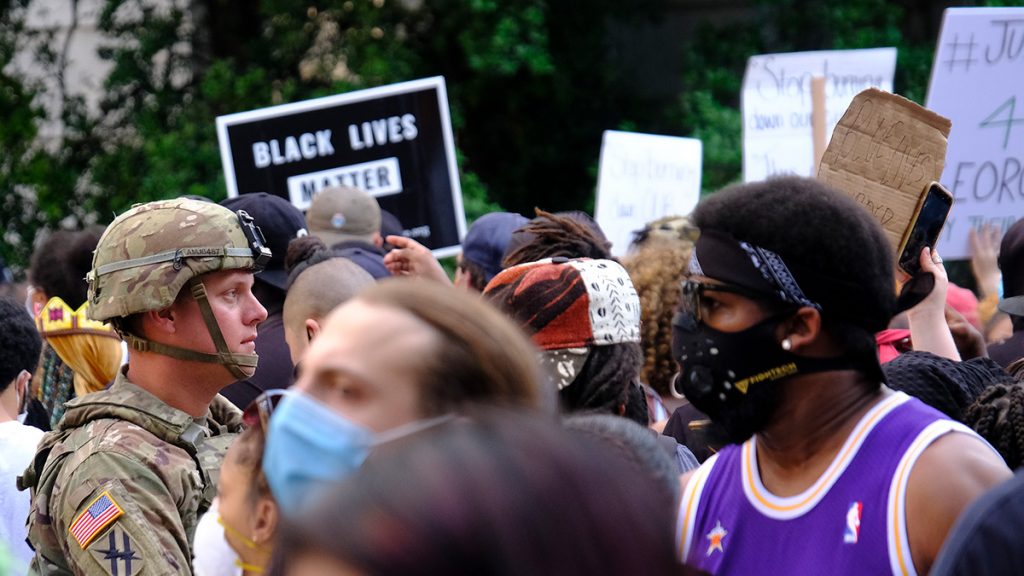 Defund Police! Protect Workers! Rebuild Atlanta!
Join us for a day of action against state budget cuts on June 15, 2020.
Governor Brian Kemp is calling on all state agencies to prepare for a 14% budget cut, but we think the State of Georgia and the City of Atlanta should keep cuts where they belong! Our schools, hospitals, and public services shouldn't suffer when we're spending too much on police cruisers, tanks, and riot gear. Tax the rich and defund the police!
This June 15 day of action is organized by Metro Atlanta DSA in collaboration with leaders and organizers from Atlanta-area unions and Black socialist groups.
Schedule for the June 15 Day of Action

Scroll down for our full statement & list of demands.
June 15 Schedule & Action Items
1:00 PM
Phone blitz!
Call your legislator to demand a just state budget.Use our script!

3:00 PM
Downtown sit-in & caravan!
Let's make some noise! If you're walking and want to rally at the Capitol, meet at the GSU MARTA station, and if you're driving, meet at Grant Park.
ALL DAY
Atlanta Budget Talks!
Call (404) 330-6090 and demand that the City of Atlanta defund the police. Use our script!
---
Our Full Statement
As a result of the COVID-19 pandemic and consequent recession, Governor Brian Kemp released a statement on May 1st calling on all state agencies to prepare for a 14% budget cut in the 2021 fiscal year [5]. Historical experience has taught us that these cuts often disproportionately harm our most marginalized communities. Alternatively, investment in public necessities including healthcare, affordable housing, education, and transportation would help protect all residents of our state. 

The burden of Kemp's proposed cuts will directly contribute to deepening poverty and weakening the working class's ability to recover—specifically in low-income communities, rural regions of the state, immigrant families, and Black communities. Rather than slashing funding for the services that millions depend on for life, we call on the state of Georgia to put our most marginalized citizens first by taking a more equitable, just, and humanistic approach to balancing the budget.

More recently, in response to protests demanding justice for Black lives like George Floyd, Breonna Taylor, and Ahmaud Arbery, Atlanta Mayor Keisha Lance Bottoms has failed to protect Atlantans, opting instead to lead a police occupation of the city. As Georgians struggle to pay rent, hold jobs, and afford healthcare, our leaders have poured money into a deadly, racist police and prison system and handouts to employers and landlords.

While our people suffer, like furloughed service workers at Hartsfield-Jackson Airport left without healthcare or job security [1], our state and local governments respond with tax cuts and subsidies for Georgia's wealthiest corporations [2]. Our governments have spent enormous resources to protect the ultra-wealthy, at often violent cost to the communities they exploit for profit.

We call on the people of Georgia to join us and refuse any budgets that erode our public schools, hospitals, food access, safe housing, and other vital public services without first cutting from Georgia's violent carceral systems and its subsidies for the capitalist class.

Instead of a broken, racist system that treats essentials as commodities reserved for those who can pay, Metro Atlanta DSA calls for a just budget that protects the crucial public services that our people depend on.
Our Demands
We demand that the City of Atlanta:

End the police occupation of Atlanta, keep the curfew lifted, defund the Atlanta Police Department, and close the Atlanta City Detention Center. Reinvest recovered funds in Black communities and restorative community programs;
Adopt the demands of Unite Here Local 23 [1], including guaranteeing recall rights for workers at Hartsfield-Jackson Airport for 36 months and guaranteeing healthcare for all furloughed workers;
Adopt the demands of Black movement organizations in Atlanta [4], including a moratorium on books and arrests for minor offenses, a moratorium on rent, mortgage, utilities, evictions, and parking payments; emergency housing for people without homes, the immediate release of those incarcerated in the Atlanta City Detention Center and providing those released with housing, transportation and other services as needed; and the reduction of police presence in highly vulnerable neighborhoods.
We further call on the State of Georgia specifically to:
Keep the National Guard out of Georgia;
Immediately end the drug war in Georgia, beginning with legalizing marijuana and immediately commuting related sentences;
Move to end mass incarceration as well as the spread of COVID-19 by dramatically reducing the number of people incarcerated in Georgia, including in county and city jails, and ensure those released have access to the health, financial, transportation, and other resources needed to successfully transition out;
End all special tax privileges, exemptions, and loopholes for large corporations and the rich, such as the costly film tax credit;
Adopt the anti-austerity demands of the United Campus Workers of Georgia [3], aimed at reducing harm to working-class and marginalized employees, including mandating that any pay cuts or furloughs must begin with the highest-paid public employees and must be made on a progressive basis, with those of the highest earnings giving up a larger percentage of their salary or taking more furlough days;
No layoffs, program closures, or department closures for state employees, or employees working for state-subsidized business, excluding the police.
Much of the catastrophe resulting from COVID-19 was avoidable, and the severity of its impact is directly tied to the injustices of capitalism. As socialists, we reject an order that places private property and wealth above human life and dignity.

We will not be sacrificed for billionaire profits!

---
References

[1] Unite Here Local 23 represents airport service workers and hotel workers across the country, including at Atlanta's Hartsfield-Jackson International Airport, which has placed its concessions workers on recall without healthcare; https://www.unitehere23.org/updates-victories-and-news-coverage/

They have a petition of demands, addressed to Mayor Bottoms, here.
https://actionnetwork.org/petitions/economic-essentials-for-atlantas-airport-concession-retail-workers
[2] GBPI estimates that Georgia gives $9.8 billion per year in tax breaks for special interests, that setting the tobacco tax at the national average would raise $600 million per year, and that closing an itemized tax deduction loophole for high earners would generate $175 million per year; https://gbpi.org/2020/georgia-cant-afford-another-lost-decade-options-to-increase-state-revenues-to-close-budget-shortfalls/.
GBPI also reports the state has nearly $1.3 billion in lottery reserves, which could fund shortfalls in HOPE college programs as well as Pre-K; https://gbpi.org/2020/unused-lottery-funds-available-to-support-more-affordable-access-to-college/.
[3] The United Campus Workers of Georgia represent workers at higher education campuses across the University System of Georgia. https://www.ucwga.com/news/ucwga-calls-compassion-response-14-budget-decrease
[4] Many organizations form The Peoples' Response Atlanta, a collective of concerned citizens and community organizers calling for an adequate response to the COVID-19 pandemic and resultant economic crisis from Mayor Bottoms. You can read their demands here: www.bit.ly/DearKeisha or https://wearyourvoicemag.com/peoples-response-atlanta-coalition-mayor-keisha-lance-bottoms/
[5] Recent reports indicate that the budget cuts have been revised down to 11%.
Posted in News