City Council Betrays Working People to Build Cop City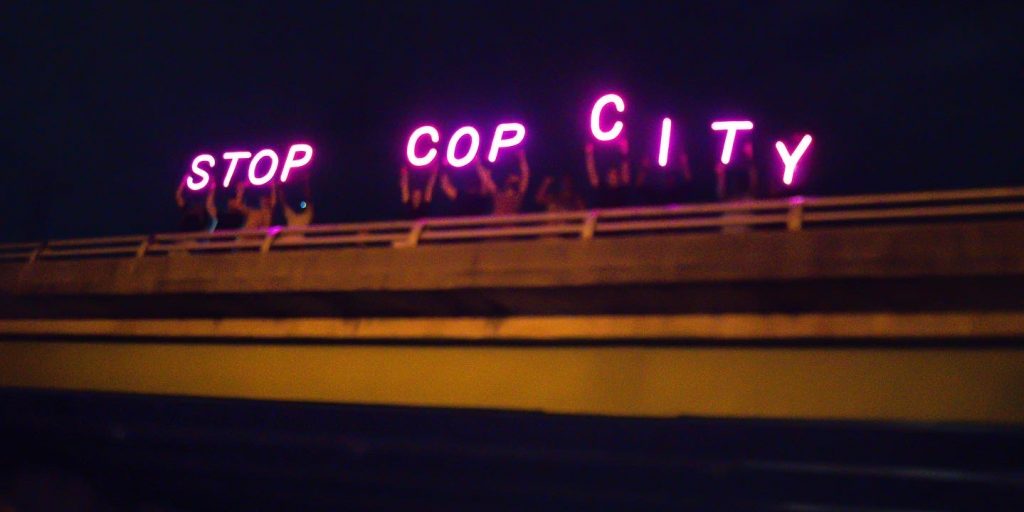 Today, the Atlanta City Council showed its true colors, choosing to ignore vocal opposition by thousands of working-class residents in favor of Atlanta's corporate elite on the board of the Atlanta Police Foundation. Despite over 16 hours of public comment with 70% of resident callers against the proposal, and despite a survey showing that 98% of Atlanta residents oppose building Cop City, the following Council-members have voted to put profits over people, clear-cut Atlanta's historic forest, and build an 85 acre, $90 million Cop City: Joyce Sheperd, Andre Dickens, Cleta Winslow, Dustin Hillis, Matt Westmoreland, Michael Julian Bond, Andrea L. Boone, Howard Shook, Marci Overstreet, J.P. Matzigkeit.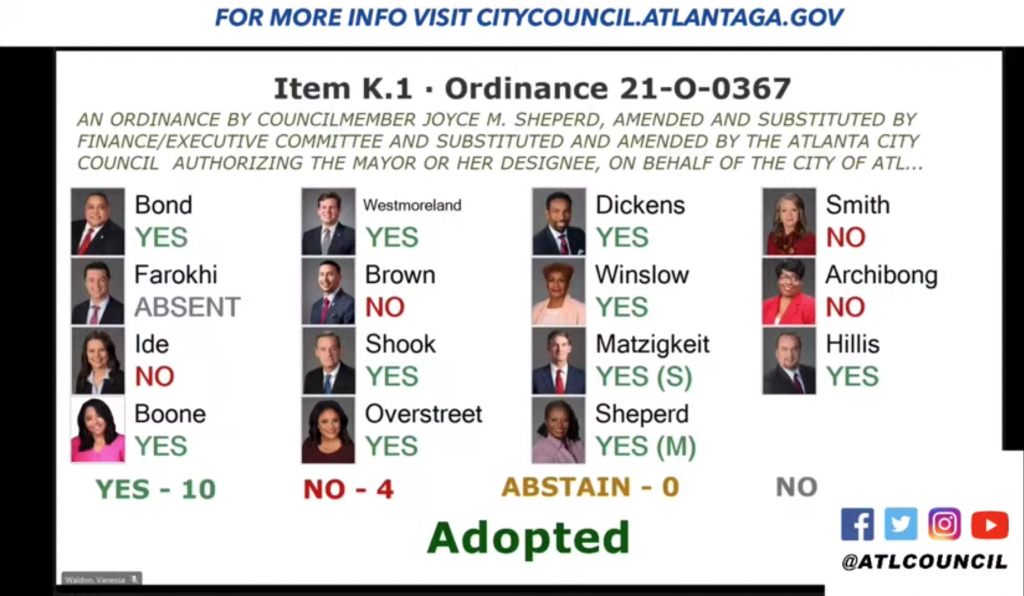 Over the last three months, Atlanta DSA has organized weekly canvasses in neighborhoods most directly impacted by the proposed facility, speaking with residents in Atlanta City Council's 5th and 12th districts and in Dekalb County's Gresham Park. Despite attempts by City Council, APF, and the corporate media to manufacture consent for the proposal, our outreach affirmed that the community overwhelmingly opposes the development, with over 1,000 residents signing our petition to Stop Cop City. While City Council actively obstructed all meaningful opportunities for public input, we organized a truly democratic People's Town Hall attended by over 100 residents who came to express their stance against Cop City. The message from working-class Atlanta is loud and clear: Stop Cop City.
Yet despite the clear public opposition from Atlanta's working class, despite the rallying cries from the public over the last year to defund the police state, despite the human and environmental harms that will result from deforestation as we face the threat of climate change, this City Council once again sided with corporate Atlanta over their own constituents.
If anything, this vote has reinforced that as long as we live under capitalism, and corporate "philanthropists" maintain their grip over City policy and priorities, the same neoliberal villains that brought us Cop City will continue to bring us dystopian proposals until the working class stands together and organizes for real change.
Despite the disappointing vote, the Atlanta Democratic Socialists of America will continue to organize working class people in the struggle against the billionaire elite. We will continue to organize to abolish policing and mass incarceration. We will continue organizing towards universal housing, healthcare, food for all, and a Green New Deal. The campaign to Stop Cop City has only strengthened and emboldened the working class as a serious political force in Atlanta. If anything, this campaign has confirmed that we can build mass movements to take back power from the corporate elite. We can build a society that invests in communities over the carceral state. It's more clear now than ever that when ordinary working people come together, we can wield our collective power through organization.
We invite you all to join us in these future struggles towards liberation. To learn more about this campaign and our future work, tune in next Wednesday, September 15th at 7pm, for an online debrief call as we review all we've learned and accomplished over these last months, and analyze the final vote and what it means for November's elections. As always, we invite those committed to joining our future fights to organize in solidarity with us and join DSA.
Posted in News