Atlanta DSA Condemns Georgia's 6-Week Abortion Ban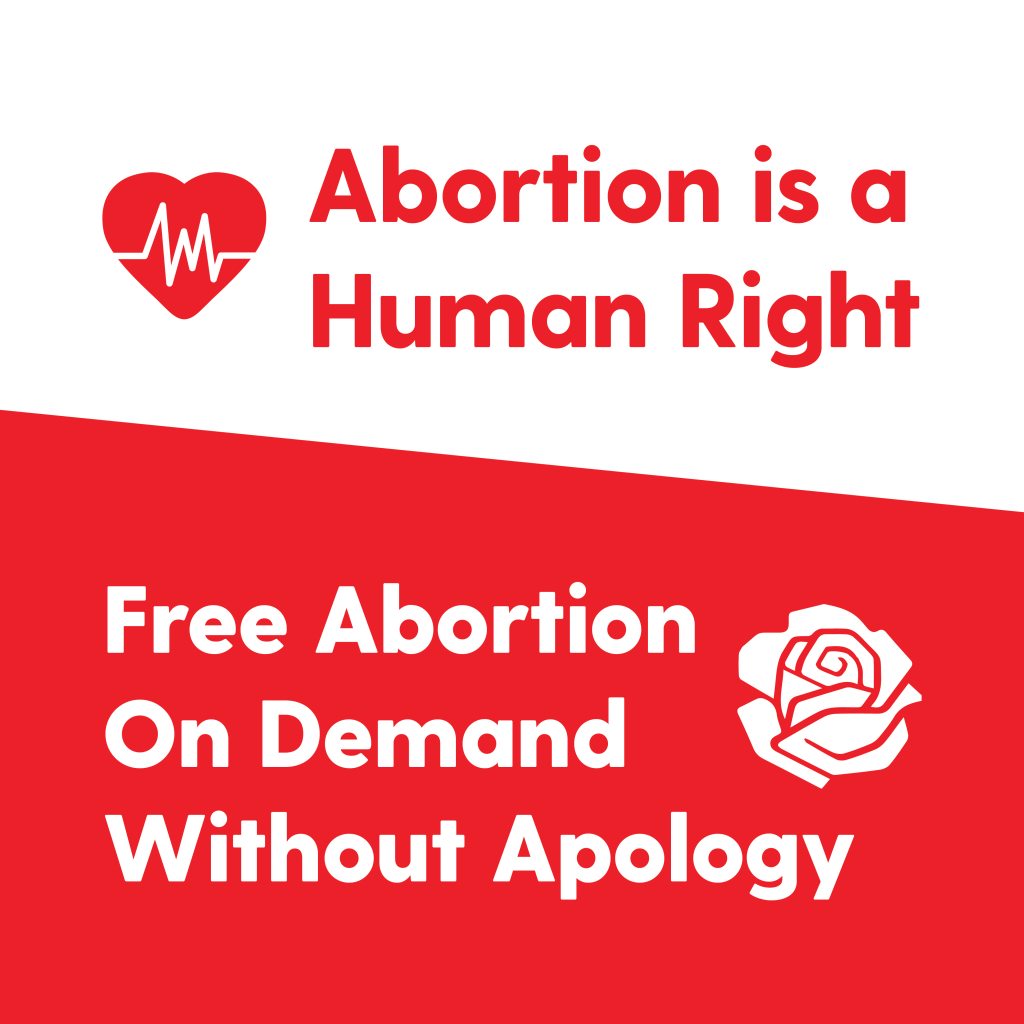 Last Wednesday, the 11th U.S. Circuit Court of Appeals voted to uphold the "Heartbeat" bill, signed into law by Brian Kemp in 2019, which effectively bans abortions after 6 weeks in Georgia. Atlanta DSA condemns this undemocratic, abhorrent assault on the right to healthcare and bodily autonomy for working-class people across the state.
The court's enforcement of this 6-week ban represents a larger authoritarian campaign waged by a tiny right-wing minority against the American people, who overwhelmingly oppose abortion bans. We must demand that the US government take action to defend abortion rights for all, in addition to the right to universal healthcare, paid parental leave, living wages, childcare, college and more.
While this decision is horrific, working people have the power to win back our rights by getting organized! For this reason, we have worked alongside our progressive allies to resist the Supreme Court's decision since its initial leak. We are mobilizing for pro-abortion protests, hosting workshops and trainings, and building public support for establishing a $300,000 city abortion fund in Atlanta to ensure that all who need abortion care can get it.
In order to win abortion rights for all people we must fight back against the extremist right wing and the capitalist class that supports them. Not only should we fight for bodily autonomy, but we must fight for a world where working-class people have real democratic power to shape policy and society around the needs of the many, not the few. Join us in the struggle for abortion rights and a democratic socialist society. We stand for free abortion on demand without apology, nothing less.
Fight back for abortion rights:
Posted in News