Remembering Milt Tambor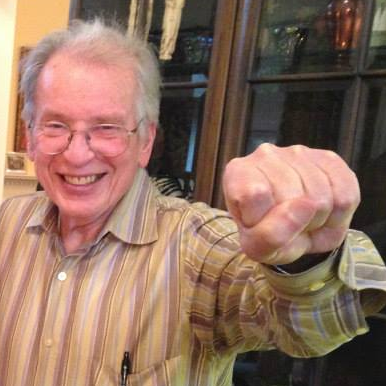 Milt Tambor, a life-long democratic socialist and trade unionist and the founder of Atlanta DSA, died August 23 in Dunwoody, Georgia at age 84. Born in 1938 to a Jewish family on Manhattan's Lower East Side, Milt was an active trade unionist and democratic socialist for over fifty years. He earned a Hebrew Teachers degree from Yeshiva University in 1957. Milt then went to Wayne State University in the heart of Detroit, Michigan where he completed his BA in Psychology. While working at the Jeffries Housing Project and Dodge Community House, where he fought against school and housing segregation in Detroit, Milt also earned a Master in Social Work degree at Wayne State.
After graduation, he stayed in Detroit to organize youth programming at the local Jewish Community Center. He then became Director of the UAW Retired Workers Center where he became involved in his staff union by volunteering on their local bargaining committee. In 1968 he became President of AFSCME Local 1640, a post he held for 10 years, during which he led a strike of 500 workers. During his years at Michigan AFSCME, Milt became a founding member of the Detroit New American Movement, and later joined DSA during the 1982 merger of NAM with the Democratic Socialist Organizing Committee. He then returned to Wayne State University and earned a PhD in Sociology in 1991, with a dissertation on bargaining with non-profit agencies.
After over 35 years with Michigan AFSCME, first as a local president and later as a staff representative and labor educator, Milt retired and moved to Atlanta with his wife Linda Lieberman. In 2006, as part of an effort to organize a fundraiser for Bernie Sanders' senatorial campaign, Milt brought together local DSA members and progressives to establish the Metro Atlanta DSA. Over the next decade, he served as chair of our chapter through a wide variety of different campaigns and fights for democracy and equality. Whether it was opposing the Iraq War, supporting local labor unions, fighting foreclosures during the Great Recession, or marching for civil rights, Milt was always present and taking up a leading role. He was instrumental in rooting our organization in the workplace and community struggles of poor and working class Atlantans, using tactics from public education, to electoral organizing, to direct action.
Milt Tambor was a long-distance runner for Democratic Socialism. You can read more about Milt's life and work in his memoir A Democratic Socialist's Fifty Year Adventure or read the final chapter A History of Atlanta DSA. In addition to his wife, Linda, he is survived by his two sons, Alex and Jonah and a host of grandchildren and extended family. The funeral will be held at 4:30 pm this Friday, August 26th at Temple Sinai at 5645 Dupree Drive, Sandy Springs, GA 30327 if anyone wants to come to pay respects.
Posted in News