November 30th, 2021 Runoff Voter Guide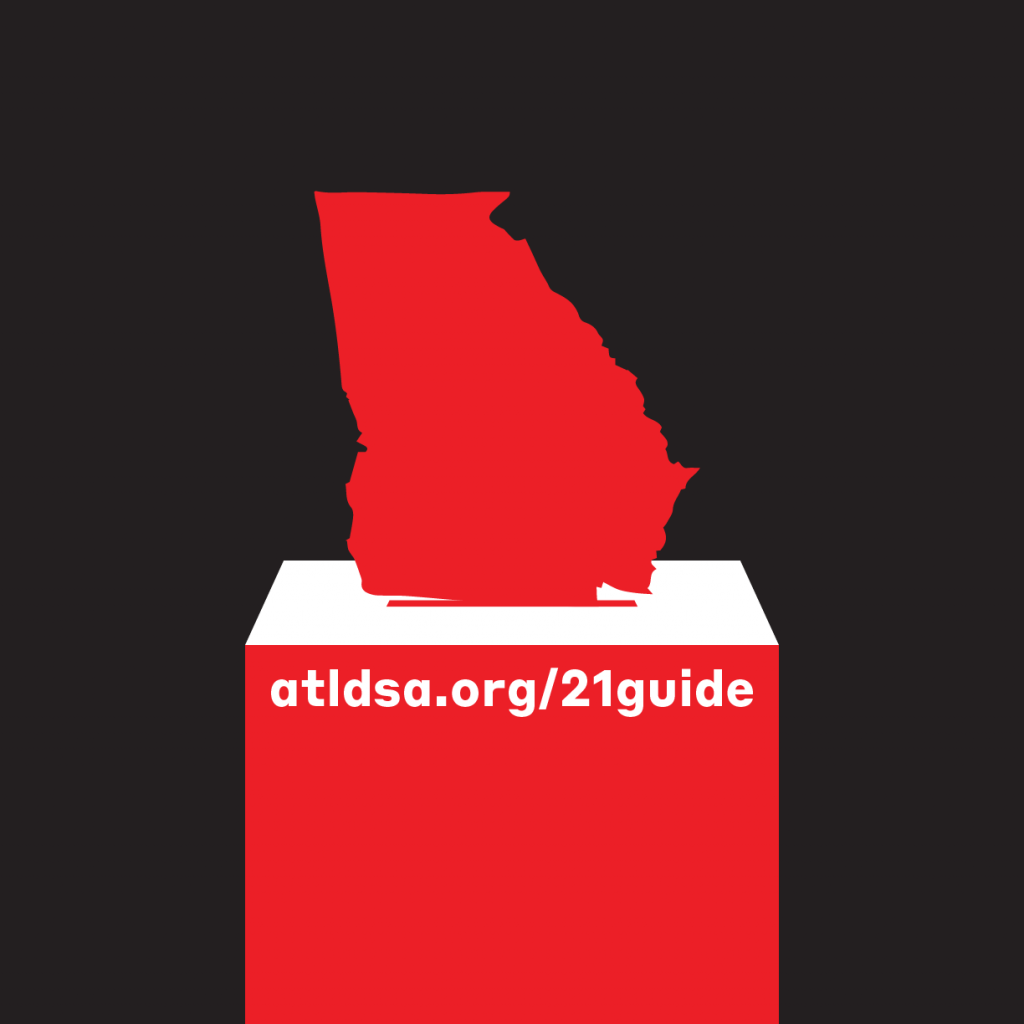 Thank you for using our 2021 municipal voter guide for the Nov. 30th runoff elections! This guide was written by the Atlanta DSA Electoral Committee and is limited in scope to address the Atlanta elections for Mayor and City Council. Authors approached writing this guide with socialist values and a progressive, pragmatic lens. We see this as an opportunity to share information with fellow Atlanta DSA members, Atlanta voters, and other community members about the central questions shaping Atlanta politics.
Key issues that resurface throughout this voter guide include the vote to clear-cut the South Atlanta forest and build an 85-acre, $90 million Cop City, the long-running campaign to close the Atlanta City Detention Center (ACDC), and grassroots efforts to defund the Atlanta Police Department, including the Rayshard Brooks Bill and the vote on the FY22 police budget. Where applicable, we assess the candidates based on their stances and votes on these topics. (Special thanks to Mainline Zine for their thorough coverage of these issues!)
Atlanta DSA's membership votes on endorsements, and we only campaign for endorsed candidates. However, many people already plan on voting and want guidance from a socialist perspective. Where we can, we provide assessments of candidates and identify those we believe are likely to cause the least harm. These assessments come from Atlanta DSA's Electoral Committee, not the entire Atlanta DSA chapter.
Read the Full Guide Here:
Read our original November 2 2021 Voter Guide here.
Updated November 18, 2021
Posted in News